Introduction
Beyond Intranet, a leading provider of customized digital solutions, was approached by Pegasys, a consultancy firm focused on sustainable development and aid, for a unique challenge. Pegasys was grappling with inefficiencies in its global grant management processes and sought to revolutionize these operations. Beyond Intranet was tasked with developing a comprehensive solution leveraging SharePoint Online and Power Automate to optimize these crucial functions.
About the Client
Pegasys, a strategic consultancy firm, works with governments, charitable foundations, and NGOs worldwide to drive development projects. Their operations span diverse sectors, including climate resilience, transportation, infrastructure, water resources, and waste. They engaged with Beyond Intranet to streamline their grant management for the Forest Governance, Markets, and Climate (FGMC) program, a flagship forestry program of the UK government's Foreign, Commonwealth & Development Office (FCDO).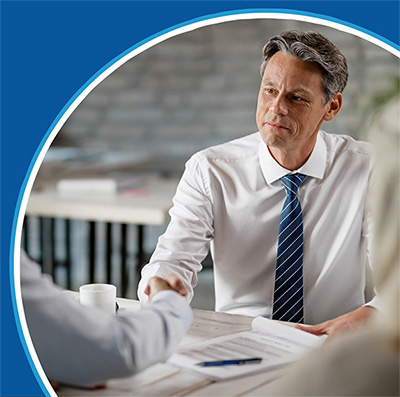 The Challenge
Pegasys faced significant challenges in managing their grant technical reporting and knowledge management processes. Their traditional approach was riddled with inefficiencies and issues, including:
Cumbersome and Time-Consuming Processes:
The traditional grant management system required manual input and laborious cross-referencing, contributing to a time-consuming process that diverted resources from other important tasks.
Inefficient Progress Reporting:
Grantees lacked a straightforward, user-friendly interface to submit progress reports, leading to irregular and inconsistent reporting.
Prone to Errors:
The manual nature of the system led to frequent mistakes, such as data entry errors, which could have significant implications on the accuracy of grant management and reporting.
Security Concerns:
The existing system lacked robust security features, leading to concerns about unauthorized access and data integrity.
Limited Accessibility:
The system did not allow for easy access and retrieval of project-related information, slowing down the overall grant management process.
Faced with these challenges, Pegasys sought an innovative, comprehensive, and secure solution to improve its grant management process.
The Solution
Beyond Intranet stepped in to address Pegasys's unique challenges by developing a custom grant management solution. The solution comprised four main components:

Project Management Dashboard:
Beyond Intranet designed a web-based interface that allowed authorized Pegasys staff to create and manage projects for which grants were allocated. The dashboard provided secure access, intuitive project creation forms, and advanced filters for easy retrieval of project data.
Centralized Document Management:
A Document Management System on SharePoint was implemented to simplify the storage and retrieval of grant-related documents. The system ensured secure storage, maintained version control, streamlined workflows, and allowed for efficient search and retrieval of documents.

Grantee Dashboard and Progress Report Entry:
A dedicated dashboard was developed for grantees to submit their quarterly progress reports. The dashboard ensured robust security, allowed for real-time tracking of project progress, and provided a user-friendly form for progress report submission.

Custom Report Generation Module:
Beyond Intranet incorporated a custom report generation module for Pegasys staff. This module had a user-friendly interface and enabled staff to create custom reports effortlessly. It also allowed for the export and sharing of reports with internal teams, stakeholders, and partners, thereby enhancing transparency and communication.
The seamless integration of these components significantly improved Pegasys's grant management processes, enhanced transparency, and increased stakeholder engagement.
Benefits
The implementation of the SharePoint Online solution by Beyond Intranet brought about a range of benefits for Pegasys, transforming their grant management processes:
Increased Efficiency: The new system streamlined the grant management process, reducing time spent on manual tasks and enabling staff to focus on strategic activities.
Enhanced Document Organization: With documents organized based on projects, grantees, and metadata, retrieval of specific documents became quick and efficient.
Improved Security: The robust security features of the new system ensured secure storage of documents and prevented unauthorized access.
Improved Reporting: The custom report generation module made it easier for Pegasys staff to create and share reports, enhancing transparency and communication.
Environmentally Friendly: The digitization of documents led to a significant reduction in paper usage, contributing to Pegasys's sustainability goals.
Scalability: The design of the system allowed for easy scalability, accommodating a growing volume of documents and projects as Pegasys expanded its operations.
Result
Beyond Intranet's tailored SharePoint Online solution provided Pegasys with significant value on multiple fronts:
Operational Efficiency: The solution improved the operational efficiency of the grant management process, reducing the time taken for various tasks and freeing up resources for other important activities.
Improved Data Management: The system greatly enhanced Pegasys's ability to manage, retrieve, and secure their data, making information more readily available when needed.
Enhanced Collaboration: The solution facilitated better collaboration among Pegasys staff and grantees, thanks to the user-friendly web-based interfaces for project management and progress reporting.
Cost Savings: Through streamlined processes and reduced paper usage, Pegasys experienced significant cost savings.
Sustainability: By digitizing documents and reducing paper usage, Pegasys was able to make a positive contribution to environmental sustainability.
Future-Proofing: The scalability of the system ensures that it will continue to serve Pegasys's needs as they expand their operations in the future.

True SharePoint Experts!
We have worked with Beyond key on the development of our company intranet which is hosted in [...]
- Leon Allard

Excellent Tool and Customer Support
This tool is excellent, it is simple to use and configure and meets our business need.[...]
- Andy French

Amazing APP & support. Don't change.
We are using this as a people finder for our college. We did look at a few options[...]
- Darren Evans

Outstanding Support
App worked out of the box, I had a few questions on configuration so I email[...]
- Matt Williams
Let's Discuss Your Project