This website uses cookies to ensure you get the best experience on our website.
Simplify your SharePoint Migration
Move and migrate everything you need to with confidence. Ease up your transition from legacy systems, cloud files, mail, and Microsoft Office 365 tenants into Microsoft Office 365 and SharePoint. Maintain data integrity without compromising your security. No matter the path, our approach is proven and time-tested!
SharePoint Migration Made Swift & Easy
Beyond Intranet provides end-to-end SharePoint migration services to handle the migration complexity so you don't have to. Our SharePoint migration consultants help identify and mitigate your business challenges through detailed migration planning.
From migrating your current data to the cloud - to moving site collections and sites in terms of their structure, purpose, permission model, and more. Our team of SharePoint consultants can provide end-to-end support to make your SharePoint migration journey smoother.
"We looked at other SharePoint migration service providers, but only Beyond Intranet's technical team fully understood what we needed. They are good at solving our problems and provide us a robust delivery mechanism. They are extremely reliable team to work with that I would always recommend to anyone."
View Case Study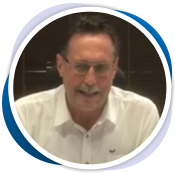 Claudé Zamboni
VP - Information Technology
QSC LLC
Accelerate Your SharePoint Migration

Content Migration
Content Migration is the process of moving data from any cloud or on-premise location to another, one format to another, or one application to another.

Functional Migration
Functional Migration involves the process of moving workflows, forms generally from an on-premise or any other legacy system or an old SharePoint version.
How to Plan a SharePoint Migration?
Discovery
We perform a comprehensive analysis of your business needs as well as the current farms that make up your production environment including user permissions and data dependencies.


Assessment
We analyze content, processes and integrations to identify and fill gaps in your governance or hardware requirements and build strategy for the execution phase.
Pilot
We perform testing for functional equivalency and load test to identify performance enhancements areas during the end-to-end migration in your production environment.

Execution
We run both full and incremental migrations based on your needs right from source to destination while keeping your stakeholders and business users aware by sending status reports.

Onboarding
We synchronize changes made at the time of execution in the source environment and help in a smooth transition of your users into the destination environment.

SharePoint Migration Best Practices

Ensure that all business processes are working without interruption

Guarantee a stable operation of organizational units

Keep content safe and preserving the vital functionality of SharePoint solutions.

Move critical content in the shortest timeframes to keep track of issues

Maintain a high level of security on the content and processes side.

Add features on the new platform to add value to business processes.

Move redundant, old data and keep updated content with version history.

Seamless deployment and user training methodology
Let's discuss your SharePoint consulting needs
↑