Procurement Management
Your Optimal Procurement Management Software Solution
Bids Covered
Control Amplified
Visibility Enhanced
Processes Automated
Easily prepare, monitor, and manage all your RFP/tender from a central system. Say hello to SharePoint Procurement Management Software!
Talk to our product specialists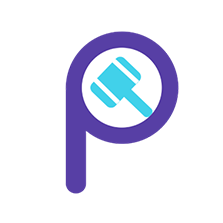 Transform your procurement process from one unified Procurement Management Software and save your organization's valuable time and effort.
Why Procurement Management System?
Without a reliable procurement management system, organizations are struggling big time to keep up with the demands of modern procurement.
Manual processes, scattered information, and limited visibility result in inefficiencies and missed opportunities. Procurement professionals find themselves overwhelmed, juggling multiple tools and drowning in paperwork.
The lack of a central solution hampers collaboration and delays decision-making. It's time to bid farewell to these challenges and embrace a procurement management software that simplifies workflows, enhances control, and enables seamless communication.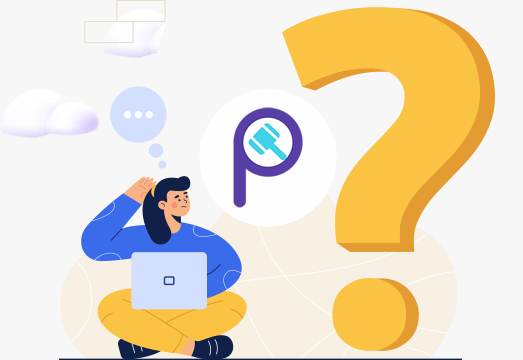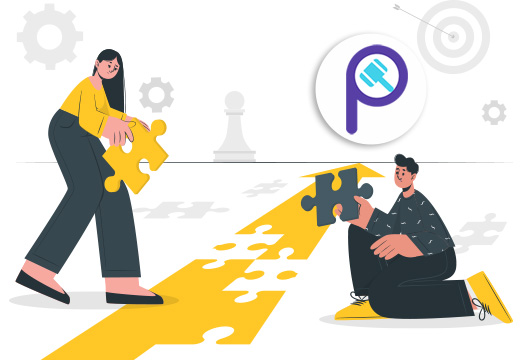 Your One-Stop Solution
Discover the power of SharePoint Procurement Management Tools-a comprehensive purchase management solution that streamlines your processes. With centralized document storage, real-time monitoring, and automated workflows, you can bid with confidence, gain full control over your procurement, and unlock better visibility into your operations. Project Dashboard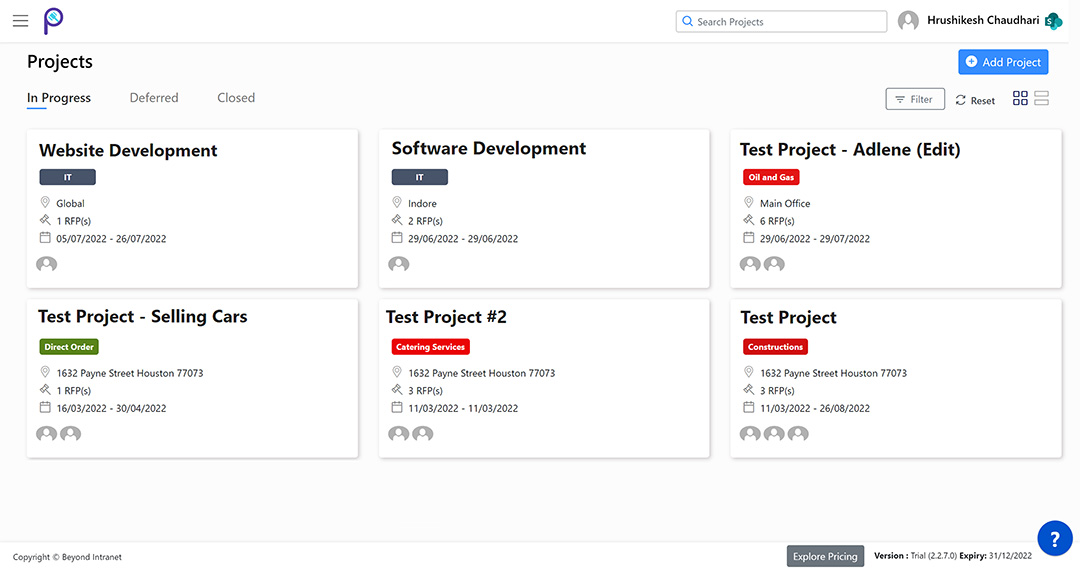 Vendor Dashboard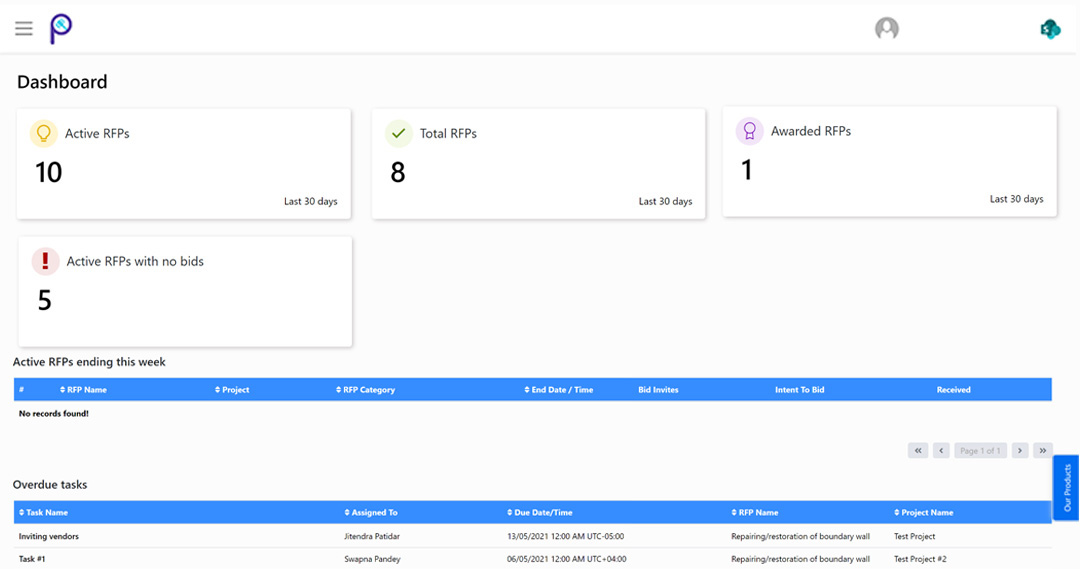 Simplify Your Procurement Management

Manage the complete lifecycle of procurement - RFP preparation, an invitation for RFP/Tender, evaluating the bids and proposals, and awarding with the advanced M365 Procurement Management Software.

Improve Productivity & Efficiency

Empower your procurement team to multitask without breaking a sweat and help them boost performance in an easy-to-use interface Procurement Management Software.

Standardized and Organized

Relieve your enterprise from manual emails, paperwork, and spreadsheets. Organize documents, vendors/suppliers' details, evaluation criteria, communications, and a lot more.

Secure Microsoft Environment

Keep your data and documents securely with Microsoft SharePoint's restricted user access, which makes everything more reliable and trustworthy.
Connect with our expert for a live walk-through.
Contact Us

Common eProcurement Capabilities of Procurement
Management Software

Create, Edit & Manage Projects

Add RFX – Large tender or Item Wise RFQ

Multi-tier Review and Approval System

Publishing tenders/RFPs

Add and Invite Bidders/Vendors

Helps vendors submit Bids

Bid Evaluation & Awarding

Intelligent Automated Workflows

Connect, Engage, and Share Online

Email Notification & Reminders

Vendor Engagement & Management

Analytics & Reports

Multi-tier user access

RFP/Vendor Queries

Import/Export & Share Documents

Complete Activity Trackingfor easy audit

Chat module with document sharing for better communications and negotiations

Personalized
Branding
Explore the Pricing!
Get pricing tailored to your organization's needs. Please fill in the details below: We want to know a little more so that we can share a quote based on your organization's custom requirements.

Easy to Read Dashboards

Get an end-to-end update about your procurement process with dashboards that display status and KPIs clearly.

Centralized Bid Management

Now manage the entire procurement process from a single place with centralized Procurement Management Software.

Increased Project & RFP Visibility

Make better sourcing decisions, make competitive bids, and minimize errors with increased Project and RFP visibility using Procurement Management Software.

Vendor/ Contractor Portal

Take advantage of vendor portal where vendor can securely login and view information about past, present and upcoming projects.
See how Procurement Management Software transforms your bidding process!
Request Free Trial FAQs
Procurement management software is a powerful tool that streamlines and automates the procurement process. It enables organizations to efficiently manage their purchasing activities, from sourcing suppliers to contract management and order fulfillment. With the help of procurement management tools, businesses can centralize their procurement operations, improve visibility into spending, enhance supplier relationships, and drive cost savings. This software acts as a comprehensive solution, integrating various modules like supplier management, purchase order creation, and inventory management. By leveraging a procurement management system, businesses can streamline their operations, reduce manual errors, and make informed procurement decisions.
Having procurement management as a business technique offers several advantages. Firstly, it enables businesses to optimize their purchasing process by effectively managing suppliers, contracts, and inventory. This leads to improved cost control, increased operational efficiency, and reduced procurement risks. Secondly, procurement management software provides better visibility into spending patterns, enabling businesses to make data-driven decisions and negotiate better deals with suppliers. Additionally, it fosters stronger supplier relationships, ensuring timely deliveries and quality products/services. By implementing purchase management software, businesses can streamline their procurement operations, achieve cost savings, and gain a competitive edge in the market. It acts as a strategic approach to procurement, maximizing efficiency and driving overall business success.