 Project Management with HR Task Management 365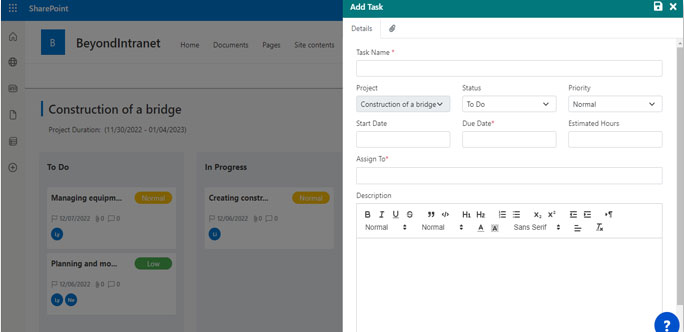 You can create, add, and change projects, and each project can have its own title, number, file attachment, and description. With SharePoint Task Management App, you can also assign project owners, set project deadlines, and change the status of a project.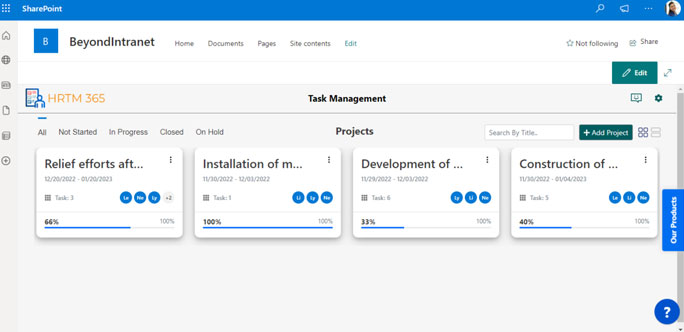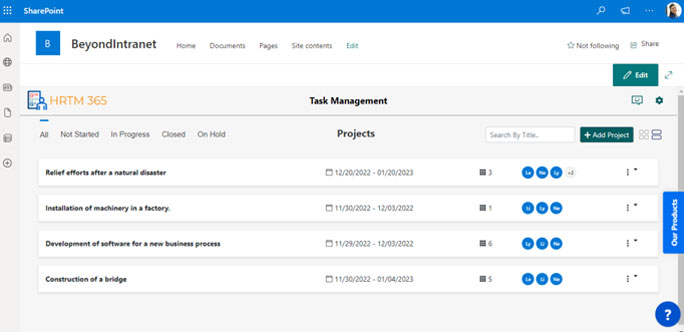 With our SharePoint Task Management App, you can get a better idea of how your projects look and understand them better by using different views, such as list view and grid view, to see the important details of your projects.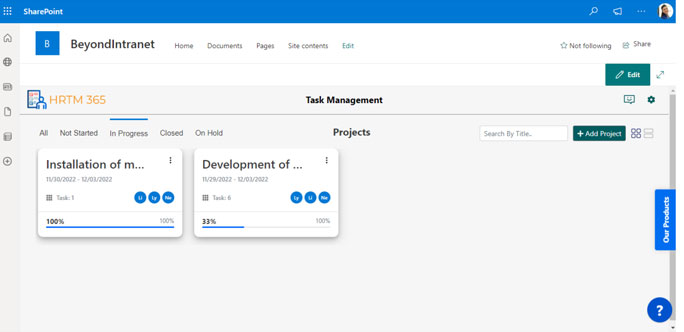 Save time and increase efficiency with one-click filers functionality in HR Task Management 365 to check added projects based on the project status. You can check the in-progress projects, not started, closed, on hold, and all under one section.
Task Management with HR Task Management 365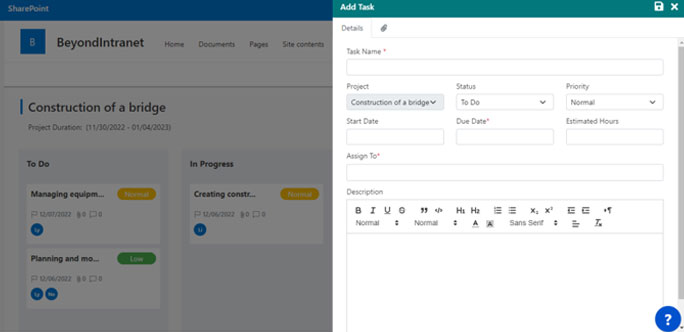 The SharePoint Task Management app lets you make and change to-do lists by adding or changing details like task name, task description, task start and due date, estimated hours, status and priority, file attachment, and task owners.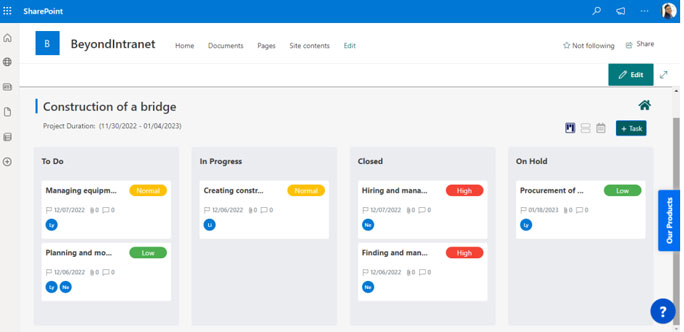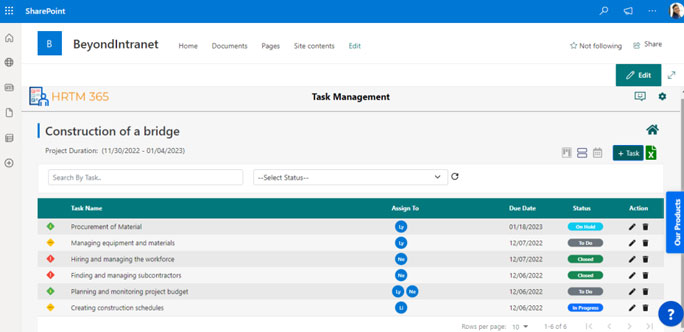 See your tasks with different views to increase visibility and manage tasks more effectively with HR Task Management 365.
Kanban View - List View - Calendar View
There's a lot more you can do in task management including exporting tasks to Excel, communicate, collaborate, coordinate via task comments, and tracking task history.
More From HR Task Management 365

Role Based Access
Provide access based on roles, like "super admins," "project owners," and "task assignees," so you can better control who gets what access based on your needs and how your organization works.

Customizable Email Notifications
With the help of SharePoint Task Management's customizable email notification features, you can keep people up to date on all the tasks and projects that are being worked on.

Brand Customization
With the SharePoint Task Management App, you can make it look and feel like your business by giving it a custom title, your brand logo, and a theme.

Benefits of HRTM 365

Plug-and-play solution for Task Management

One solution to plan and monitor your tasks/projects

Put projects at your fingertips and meet the deadlines

Improved security & compliance with the Microsoft environment

Ultimate control over projects and tasks

Modern user interface and easy to use
Popular Blogs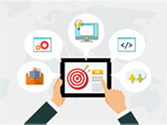 Simplify Your Procurement Process with Procurement Management Software
Read More