This website uses cookies to ensure you get the best experience on our website.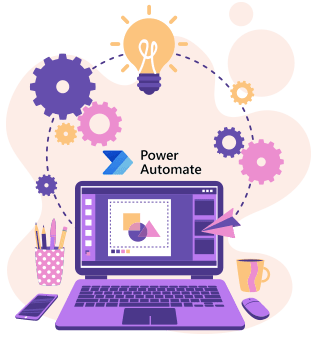 One step ahead to curate your digital workplace with automated workflows
Organizations can use Microsoft Power Automate to automate workflows between their existing applications and services, sync files, get notifications, collect data, and much more.
At Beyond Intranet, we are Microsoft Gold Certified partners and have a distinct army of experts working on Microsoft Power Automate and office 365 ecosystem. With more than a decade of experience in Microsoft technologies and platforms including building workflow, we have also helped several enterprises with seamless integration with different data connectors and external applications.
We can help you with consulting, design and development of extremely modern and most effective workflows to automate some of your complex business processes and make your life easy.
In addition to this, we have also helped organizations to understand their current challenges with processes and help them identify pre-built templates which can be the best fit into their industry domain. From consulting to implementation, designing to development, and much more, we provide end to end consulting when it comes to Microsoft Power Automate as a chosen service.
Our Microsoft Power Automate Service Offerings
Microsoft Power Automate planning and consultation
Microsoft Power Automate design and development
Migration from legacy to a modern Flow system
Working with ready-to-use Flow templates
Customizable workflow to automate repetitive tasks
On-premise and cloud integrations
Library of pre-built templates
Integration with 200 + connectors
Customized data loss prevention policies
Drag-and-drop workflow editing
Why Choose Us?
13+ years of experience in workflow design and development
An expert team of 30+ Microsoft Power Automate consultants
Excellence in creating new Flows, as well as troubleshooting and fixing existing Flows
Expertise in connecting various data sources with Microsoft Power Automates and optimize the process
Integrated several enterprise systems for easy sharing and viewing across all devices
Hire Microsoft Power Automate Consultants
Looking to get your Microsoft Power Automate solution implemented?
↑