Common Challenges Before Availing Power Automate
Support Services
Lack of Expertise: Power automate platforms are immensely powerful tools and organizations may not have the required experience to design, implement, and manage the process which leads to unproductive integration.
Integration Intricacies: It is a bit challenging for any organization to integrate any new power automate platform with existing systems or software or databases.
Change Management: Any new integration in the system can significantly disrupt the workflow and mundane tasks that lead to lots of inefficiencies and unwanted errors that confuse the employees.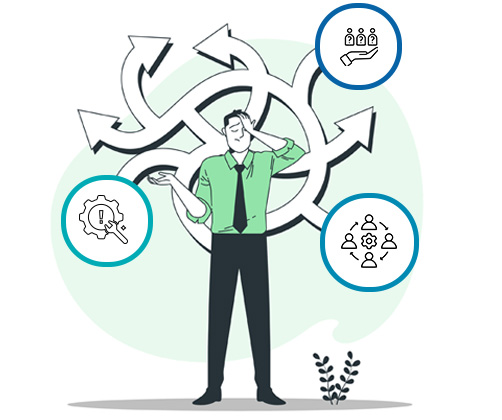 Solutions Addressed Through Power Automate
Support Services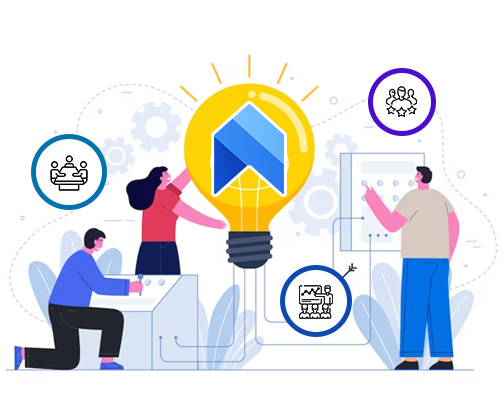 Expert Guidance and Training: By hiring a Power Automate Support expert you can avail proper guidance and training who can help employees in improving their knowledge of how to use the platform.
Consultation and Planning: Proper support from experts can help you overcome integration intricacies. It will help you in effective implementation and seamless user experience.
Change Management Strategies: To ensure the adoption of power platforms is smooth among the employees you need to assist them in knowing the all the ins and outs strategies of the platform before starting work so that it will help them seamless adoption of the power platforms.

Why Beyond Intranet?
With over 18+ years of vast experience and deep knowledge of Power Automate, our support team is exceptional in dealing with several challenges that you may face during and post-integration. Whether it is about simple automation activities or complex business processes, Beyond Intranet got you covered.
Our Power Automate Support team is available 24*7 to help you in leveraging the full potential of your power platform. Seamless transition & Quick assistance is something Beyond Intranet can offer. Here is what you can expect from us: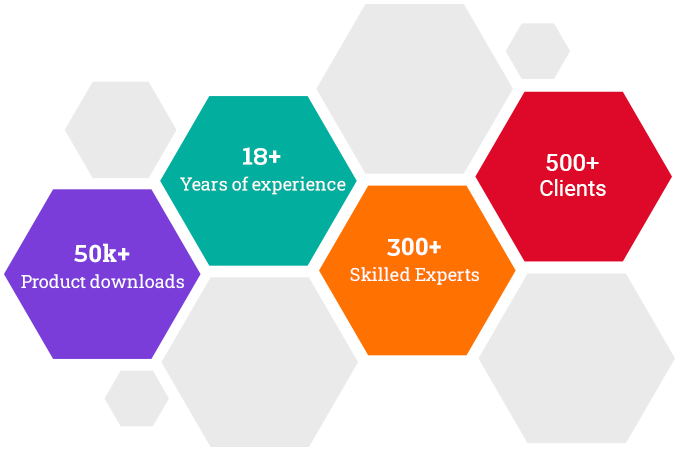 Creating, Developing, and Deployment

Thoughtful Strategy Formulation

Efficient Implementation and Crafting

Tailored System Customizations and Personal Touch

Seamlessly Managing Integrations and Migration

Elevating Solutions and Streamlining Performance

Robust Configuration and User Empowerment

Confident Incident Handling and Problem Resolution

Enhancing Automation Capabilities

Expert Advisory and Consulting

Comprehensive Support for the Entire Power Platform and Dynamics 365 Suite What Can I Do for You?
At Beyond Intranet, we understand that one-size doesn't fits all. One solution cannot always satisfy business needs and for that our certified Microsoft Power Automate Support professionals are there to boost your team's productivity and enhances collaboration by providing prompt training, guidance and support about ins and outs of Power Automate Platforms. We provide:
Guidance and Consultancy

Our Power automate support team can give customized directions on how to use Power Automate promptly for your business needs. Our team will grasp your objectives and processes, and afterward suggest custom fitted solutions.

Troubleshooting Solutions

Our team will recognize and settle the barriers that you may face during your automation process and ensure seamless workflow across the organization.

Best Practices and Improvement

Our Power Automate Support Team will assist you with expert insights to harness the true potential of power platforms. These expert insights can help you with better management, upgraded efficiency and enhance overall productivity and collaboration.

Integration Support

Our Power Automate Support team will help you end-to-end in integration process so that you whether it might be a migration or whole new integration our team will support you start-to-finish.
Do You Still Have Any Queries? Talk To Our Power Automate Support Team
Yes. Connect FAQs
It is used to streamlining repetitive tasks and business process workflows to increasing efficiency and reducing costs. Its easy-to-use interface helps both technical and non-technical users to seamlessly manage documents and other data workflow with utmost security.
It is a cloud-based software tool that helps organization to automate workflow. MS 365 Power Automate is a versatile tool that facilitates users to automate activities and process workflows, enhance productivity, and provides seamless collaboration across various applications within the Microsoft 365 ecosystem.
It is used to streamlining repetitive tasks and business processes to increasing efficiency and reducing costs. It is just like you can concentrate on what's more important for your business and automate rest of the routine workflow seamlessly.
Power Automate can be operated as a public cloud service; but you can establish a secure connection to your private on-premises services using the dedicated on-premises data gateway.
It can connect to many data sources some of the most common examples are:
SharePoint
Dynamics 365
OneDrive
OneDrive for Business
Google Drive
Google Sheets
Trello
Twitter
Box
Facebook
SalesForce.com
Mailchimp
Customer APIs
To use Power, automate platforms, all you need is a web browser and an email address.
Power automates are for everyone. It is compatible with contemporary browsers and several other varieties of modern devices.