The Power to Transform
As the one at the wheel, you have the power to supercharge your organization. To drive change. To create a digital environment that fuels productivity and innovation. But with great power comes great challenges.

The Challenges You Face
Every transformative journey encounters roadblocks. Complexity in deployment. Integration issues. Migration hassles. Operational glitches. These are the hurdles that stand in your way, hampering your organization's growth and your individual success.
The SharePoint Services Difference
SharePoint Custom Development

Tired of the 'one-size-fits-all' solutions that don't quite fit? It's time for a change. Imagine SharePoint Services, but tailor-made just for you. That's what our custom development service delivers. We're not just tweaking SharePoint; we're reshaping it to snugly fit your unique business needs. CTA: Tailor Your Platform

Tailor Your Platform >

SharePoint Integration

Feel like your systems are playing a never-ending game of tug-of-war? Let's wave goodbye to those stand-alone systems. With our integration service, we're bridging the gaps, connecting SharePoint with your existing systems for a unified, seamless workflow. It's time for your systems to play nice. CTA: Simplify Your Workflow

Simplify Your Workflow >

SharePoint Migration

Moving house in the digital world can seem scary. But it doesn't have to be. Our SharePoint Services ensure a smooth migration to SharePoint, while putting a secure arm around your critical data. Same data, new home, zero worries.

Ease Your Transition >

SharePoint Support

Bumps in the digital world? They happen. But they don't have to slow you down. Our support service is your digital pit crew, swooping in to fix issues fast and minimize operational pitstops. We've got your back.

Resolve Your Issues >

SharePoint Branding

Want your SharePoint platform to feel like, well, you? It can and it should. Our SharePoint Services transform the look and feel of your SharePoint interface to reflect your identity, resonate with your organizational culture and feel like home.

Amplify Your Identity >

SharePoint Managed Services

Feel like you need an extra pair of hands (or a few) with SharePoint management? Consider it done. Our managed services are here to lighten the load, taking care of the heavy lifting so you can focus on the heart of your business. We manage, you lead.

Free Your Focus >

SharePoint Consulting

Feeling lost in the SharePoint maze? It's time to ditch the confusion. With our SharePoint Services, consider our consulting service as your personal SharePoint GPS. We're here to navigate you straight to your destination: a world where SharePoint isn't just useful, but downright powerful.

The Winning Edge of Our SharePoint Services
There are several advantages to using us as your partner of digital workplace services, including:

SharePoint Consulting
Our consultants work closely with you, understanding your unique needs, and designing a SharePoint strategy that aligns with your business goals. The result? A SharePoint implementation that's not just technically sound, but also a perfect fit for your organization.

SharePoint Custom Development
We don't believe in off-the-shelf solutions. Our SharePoint Services developers customize every aspect of SharePoint to your requirements. From tailor-made features to user-friendly interfaces, we ensure that your SharePoint platform is truly yours, improving user adoption and productivity.

SharePoint Integration
We integrate SharePoint with your existing systems - be it CRM, ERP, or any other software. This means no more toggling between applications to find information. Everything you need is available on a unified platform, saving you time and reducing errors.

SharePoint Migration
Our migration experts ensure a smooth transition to SharePoint. We take care of everything: data backups, security checks, and setting up your new SharePoint environment. With our migration service, you can rest easy knowing your data is safe and your operations will continue without a hitch.

SharePoint Support
Technical glitches can disrupt your operations. But not when you have our SharePoint Services support team on your side. We're available 24/7 to address any issues you might encounter, minimizing downtime and ensuring your business runs smoothly at all times.

SharePoint Branding
We make SharePoint look and feel like an extension of your brand. A personalized SharePoint interface not only resonates with your organizational culture but also improves user experience and engagement, driving up adoption rates.

SharePoint Managed Services
Managing SharePoint can be overwhelming. But not when you have our managed services. We take care of everything: from regular updates and security checks to user management and troubleshooting. This means you can focus on your core business, knowing that your SharePoint environment is in expert hands.

Our Service Capabilities
SharePoint Consulting Services
Assessment: Understanding your unique needs and challenges.
Solution Design: Crafting a SharePoint strategy that fits your business.
Development: Building a SharePoint solution tailored to your requirements.
Deployment: Implementing the solution in your organization.
Training: Educating your team on using SharePoint effectively.
Flexible Pricing Options: Offering a range of pricing plans to suit your budget.
Consult with SharePoint Experts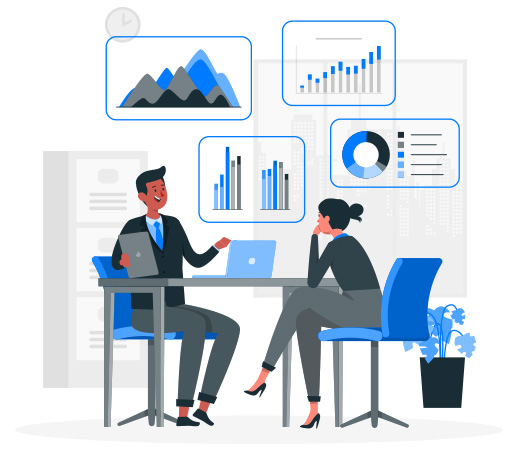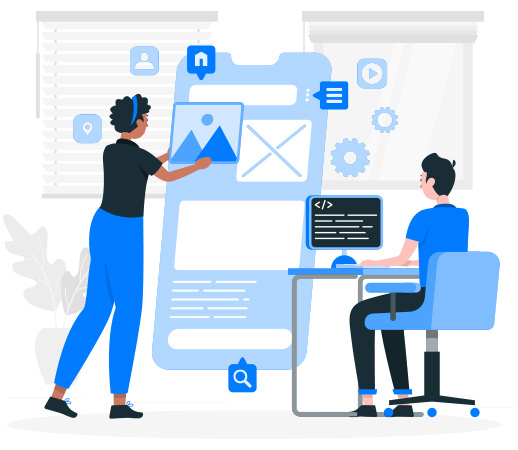 SharePoint Custom Development Services
SharePoint Intranet Development: Building custom SharePoint intranets that cater to your specific needs.
SharePoint Custom Development: Offering custom development for SharePoint intranets, including add-ins, workflows, and web parts.
SharePoint Framework Development (SPFx): Providing SPFx development, SharePoint Web Part Development, and portal development with mobile readiness by Microsoft certified developers.
SharePoint Implementation: Assisting from Discovery and Analysis to user adoption and training during your SharePoint solution implementation.
SharePoint Integration: Connecting your existing data systems to M365 and SharePoint platforms seamlessly.
Custom Workflow Development: Designing and developing automation workflows, approval, notification, status workflows, and other custom workflows.
Customize Your SharePoint Today

SharePoint Integration Services
CRM Integration: Allowing sharing, review adaption history, updating document parameters, and leveraging SharePoint document management tools by integrating with Dynamics CRM.
ERP Integration: Boosting productivity by providing a unified view of SharePoint content and ERP data.
EHR Integration: Providing quicker access to patient records, reducing medical errors, and lowering costs associated with paperwork.
Project Management Integration: Delivering custom dashboards with exact metrics for stakeholders to complete work correctly, on time, and on budget.
Achieve Seamless System Integration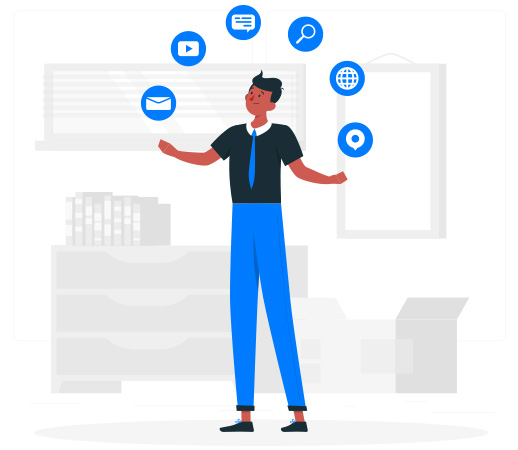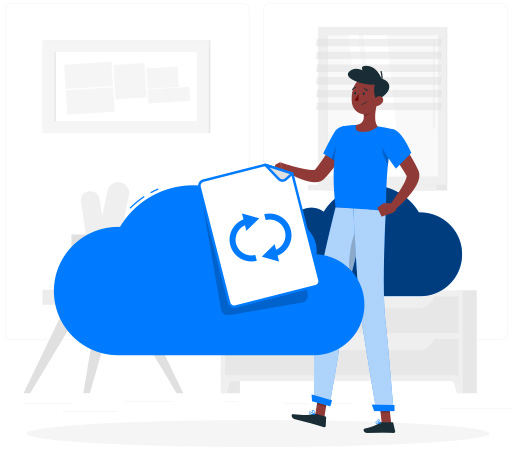 SharePoint Migration Services
Unmatched Expertise: Rely on our Microsoft-certified experts for seamless migration to Microsoft Office 365 and SharePoint.
Award-winning Service Provider: We're trusted by customers across industries to handle complex Office 365 and SharePoint migrations.
Proven Methodology: Our best-practice-based service methodology ensures right migration every time.
Eliminate the Risk: We make challenging migrations to newer versions of SharePoint and to the cloud seamless and risk-free.
Migrate Smoothly with Us

SharePoint Support & Maintenance Services
Technical Help Desk Support: Get your technical queries resolved quickly and efficiently.
Workflow Development and Troubleshooting: We help in designing workflows and fixing any issues.
On-demand Technical Support: Avail technical support whenever you need it.
User Assistance and Training Sessions: Learn to use SharePoint effectively with our training sessions.
Application Enhancements: Improve your SharePoint application with our enhancement services.
Service Level Agreements Support: We adhere to the agreed service level agreements.
Troubleshooting and SharePoint Server Support: Get your server issues fixed in no time.
Get 24/7 SharePoint Support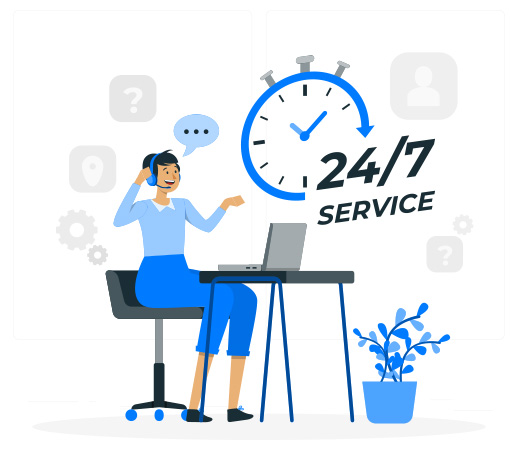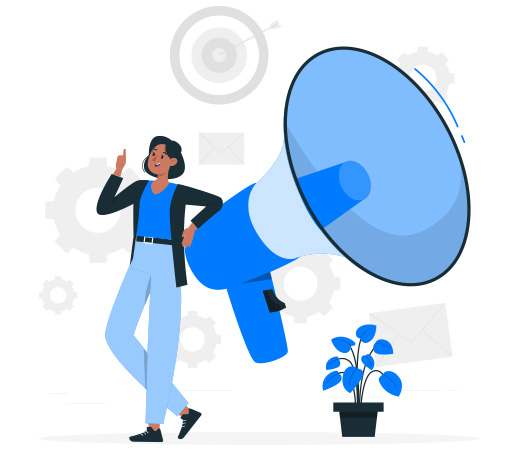 SharePoint Branding Services
Tailored Navigation: Customizing navigation based on Taxonomy for enhanced user experience.
Interactive Wireframes: Designing dynamic wireframes to visualize and test user interfaces before development.
Branding & UI Sessions: Conducting comprehensive sessions to gather branding and UI requirements for a truly personalized SharePoint experience.
Custom SharePoint UI Controls: Creating highly reusable custom UI controls using JavaScript or C#, tailored to your unique requirements.
Multi-Platform Targeting: Ensuring your SharePoint site is accessible and optimized for various device platforms, not just desktops.
Brand Your SharePoint Interface
Why Choose Beyond Intranet?
We're not just a SharePoint services provider. We're your partner in success. Your ally in overcoming challenges.
Your guide in the journey of transformation. With Beyond Intranet, you're choosing:

Our Approach to SharePoint Services

Tailoring the Platform to Your Needs
We understand that every organization is unique, and so are its needs and working processes. That's why we tailor SharePoint to your specific requirements. Our aim is to facilitate your journey towards more productive workflows. We focus on delivering services and solutions that foster a dynamic and collaborative environment, driving employee productivity and yielding better business results. We believe in your potential to succeed, and we're here to provide the tools to make that happen.

Supporting You at Every Stage
Whether you're just beginning your journey with SharePoint or looking to squeeze more value from a long-term investment, we're with you at every step. We empathize with the challenges of change and growth, and we're ready to support your needs with our SharePoint Services. For beginners, we help in building up a full-fledged, user-friendly solution. For those with an established SharePoint presence, we assist in leveraging the platform to its fullest, ensuring you reap maximum return on your investment. No matter where you are in your SharePoint story, we're committed to helping you write successful new chapters.

Creating a Centralized Multifunctional Ecosystem
We see the potential in SharePoint as more than just a tool - it's an active participant in your business that can streamline a myriad of daily tasks and processes. We help you transform SharePoint into a centralized, multifunctional ecosystem that eliminates the need for numerous single-purpose solutions. Instead of just occasionally using SharePoint, we empower you to integrate it deeply into your daily operations. We understand the value of simplicity and efficiency in your work environment, and we strive to make it a reality for you.
Our Case Studies
At Beyond Intranet, we're not just about building solutions – we're about building relationships with our top-notch SharePoint Services.