We're listening.
Have something to say about our products/services?
Share it with us by click here
Send Review
Meets our expectations, and it will bring significant value to our company
As part of our project, we aimed to have a comprehensive "who is who" directory. We are delighted to have worked with BeyondKey, who have demonstrated great professionalism and flexibility throughout our partnership.
We would also like to highlight our contentment with the final product. It fully meets our expectations, and we are confident that it will bring significant value to our company.
We would like to extend our gratitude to the BeyondKey team for their excellent work and dedication throughout this project. Their expertise and commitment have been vital to its success.
Aurélien Dubois
Business Application and IT Infrastructure Manager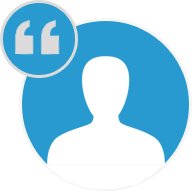 Great and always very forthcoming support
HRD provides a needed tool for the entire organization that centralizes employee information. The support and development team was great when implementing or adjusting the software thanks to consistent and clear communication. Provided constant support throughout the set-up phase. The response time was incredibly quick although the issues and proposals were of no priority.
Salvatore Trupia
Project leader marketing datacenter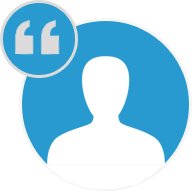 Budget friendly, easy to use and engaging
Beyond Intranet fits so well for us because of it being budget friendly. Also, Employee Directory is easy to use and engaging. Along with the price, support we've received, and the functionality of the tool fits perfect as per our need. Pricing with another vendor/supplier was too high and it came with several things that we don't need. So, Beyond Intranet is providing the required features with Birthday Reminder and Organization Chart at a much lower and affordable price. Integration of data to the O365, tracking Birthday and Organization chart was a big win for us specially for the HR team.
Mike Snyder
IT Administrator

Easy search and nice display
The product will make it easier to find the right person with a nice display. Good technical support and Beyond's advisors are attentive to the customer's needs, they give the necessary time to do so, they are flexible, and respond quickly to the need.
Abdelfatah Dahak
Responsible Office 365

Cost Effective Solution
We previously used a more expensive application which did not provide all our requirements. SharePoint with the Employee Onboarding application is proving to be a more cost-effective solution and we are looking at other Beyond Key applications for solutions in other areas of our business. Being able to customize the application is key for our business and of course, the integration with SharePoint.
Rory Coshan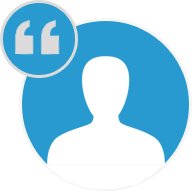 Fast and Responsive Support
I've had the pleasure of working with a few members of the Beyond Key team and they are all knowledgeable, patient, and effective. The most recent assistance I received was for the Employee Directory which has been useful for us to maintain an organizational chart and maintain contact and hierarchical information for our growing staff. It is clear that the Beyond Key team is exactly that, an effective team that can work together to provide fast and responsive support efficiently.
Nicolas
Melendez-Cueva
Application Support Specialist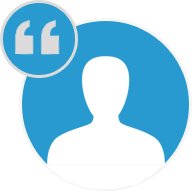 Nice interface and offers a good filtering system
The Employee Directory has a nice interface and offers a good filtering system, allowing a simple and user-friendly search. We wanted to personalise some fields to make the terminology more recognisable for our company, the technicians were very helpful and communicative when asked for help with this.
Would recommend!
Dimitri Viceroy
IT Support at CHRISTEYNS

Perfect tool that served the main purpose
We were looking for a tool for our business SharePoint pages. After searching almost 100's of tool, I found the perfect tool that served the main purpose. Beyond Key not just helped me to setting up the tool but also guided me throughout the process. The team setup meeting at my convenient and installed the app on the site and checked all necessary settings.
Nisha Parmar
IT System Administrator - Acura Group

True SharePoint Experts!
We have worked with Beyond key on the development of our company intranet which is hosted in SharePoint online. The Beyond key team's technical expertise and experience with SharePoint helped us mould and shape our new Intranet from concept to creation and it is now a functional and user friendly central hub for our company's key internal information. We have since contacted Beyond Key to expand our relationship into further SharePoint projects with us.
Leon Allard
Service Delivery Manager

Excellent Tool and Customer Support
This tool is excellent, it is simple to use and configure and meets our business need. The support provided is also excellent, the team are really responsive and happy to arrange a remote session to sort any queries. It is refreshing to experience a truly customer focused company, keep up the great work.
Andy French

Amazing APP & support. Don't change.
We are using this as a people finder for our college. We did look at a few options which were expensive but this did what we needed. The support from BeyondIntranet has been excellent. From initial fault to fix took only a few hours and the response was excellent. Whilst fixing the issue we were also asked if we would like any features. They are now implementing these for us also.
Darren Evans
IT Support

Outstanding Support
App worked out of the box, I had a few questions on configuration so I email their support, within a day their support team had a screen share going helping me with my issue! Great App Great Support. A1+
Matt Williams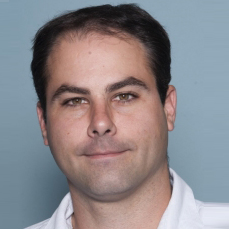 Employee directory update changes
Hi there, We have been using the Employee directory SharePoint app for some months now and just the other day I updated to the latest version and discovered the html editor changes at the bottom of the configuration page. I just wanted to thank you for enabling this feature which has allowed us to customise the layout, fields and text on the card view layout. It has let us reorder and tweak the display of the cards to better fit our needs and the process to make the changes is simple and clear - a huge improvement over what could be done before. Really appreciate you adding functionality that gives real control over the app, this has made a useful app even better. Keep up the good work.
Brad Rush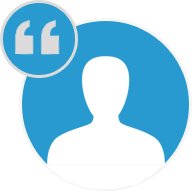 Very happy with the customer support
Our company needed an Employee Directory, as we were growing exponentially. We researched the best rated, user friendly and most reasonably priced. Our answer was Beyond Technologies. We have been using Beyond Technologies since 2019. We have been very happy with the customer support and App functionality. We could not have made a better choice.
Tanya
Office Manager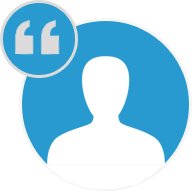 Great app
It's an employee directory that fits great with our company intranet. I like the way it automatically pulled in all our company's departments. We had some issues with it at first, an employee's name had a special character in it that the program didn't like but BeyondIntranet's support brought it to my attention and fixed it quickly. The app could use some additional customization options but it works great out of the box.
Chase Ehler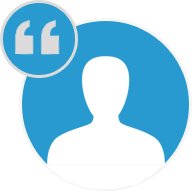 Nice little Plugin
If you want to view the employees presence on SharePoint and looking for an app. You have reached the correct place. And support that BeyondIntranet provides is excellent. I had some issues in deploying and they fixed it in minutes. Excellent support team.
Irshad Nazly
Senior Technology Specialist - Pre Sales ECM)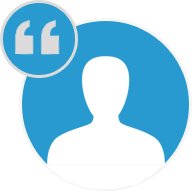 Ability to TAB in multiple Feeds
The feature I enjoy most is the ability to have multi feeds as tabs. It saves on precious workspace. Effective RSS APP with effective support from BeyondIntranet. Keep up the good work and thank you.
Johann Rabe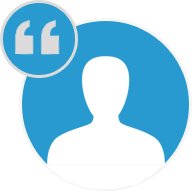 I would recommend this company for all your SharePoint needs. Very professional.
Initially, this application did not work. We had roughly 350 employees and only 238 showed up in the app when I first installed it. In fact I tried every Directory Application in the SharePoint store and I had the same problem with every one. In one directory app I tested, I could get all my users to show up but their pictures would disappear. Another company was charging $795 to purchase their directory app and wouldn't offer a trial. Crazy! Anyway, I sent an email to BeyondIntranet concerning the problem and within 12 hours they made contact with me. They are based in India. At first I was skeptical they could get this figured out but their lead programmer asked me some questions and within 2 days, he wrote a new application for us and everything is working great now. In fact, I am asking for a quote to add functionality that would allow our users to export the directory to Excel.
Andrew Riehemann
Director of IT at Dawson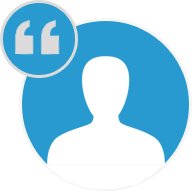 Awesome Product
Employee Directory is one of my favorite add-ins. I install it in every new site I build.
Jon Krupp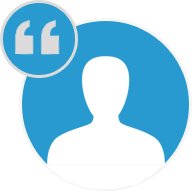 Great Experience with Employee Directory
This is a great app that worked well for my company. The support staff was very helpful and I had a great experience working with them.
Kelley Nelson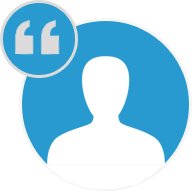 Extremely Responsive team
It has been a pleasure working with the team at Beyond Technologies.  Their top-notch solutions have changed that way that our company engages internally.  Their team was extremely responsive to our requests to customize an application to fit our unique needs.  Their ability deliver on time gives us the utmost confidence in their proficiency and is why we will continue to rely on Beyond moving forward.    Looking forward to see a Pro Version with more features
Michael Wilt
Digital Marketing Specialist at Transtar Industries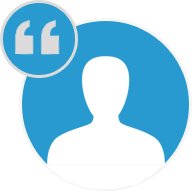 Good Decent Free app!
Did not work initially as the configuration was a bit tricky to start with. But the developers immediately responded back and made the configurations. It took a couple of days for the crawl to get completed. But this worked out ! Happy with the end result!
Nichole Wells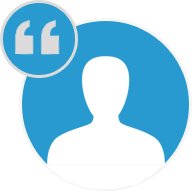 It works !
This looks good. Works and sends messages almost instantaneously. Wishing for some more customization options, but really worth the price I paid :-)
Sylvyna Mellows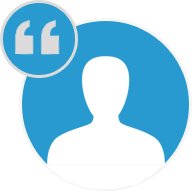 This plugin is fairly simple
This plugin is fairly simple and works instantaneously. Zero effort setup. No complications!
Michael Tramp
SharePoint Administrator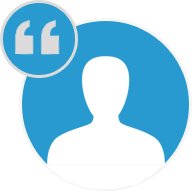 Nice App!
We are using this for quite a while now, Hence thought of writing a review. The best part of the app is although the app works straight out of the box, it has huge number of configuration and customization options.
Ben Harris
SharePoint Admin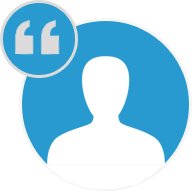 Must have People Finder !
I loved the video initially then tried out the app. When I showed it to people round the company, this became an instant hit. Its now on our landing page! Thanks for the awesome product.
Stam Mule
Senior SharePoint Developer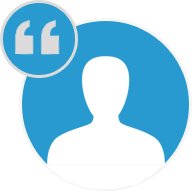 Great Support
Thank you for the quick resolution to a quirky problem I had in developing the site. Appreciate the speed and time to resolve an issue. The Directory app is exactly what we needed.
Debbie Welcher
AD Administrator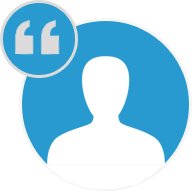 Directory in German
We loved the UI and the search interface of the app. Our organization everyone is mostly German, Hence we tried out reaching the support on this problem. The team within a couple of days, gave us an entire app in German and now the customized app provided by them meets almost all of our Needs, in GERMAN! Mannschaft! Vielen Dank
Tim Möchlichen
People Manager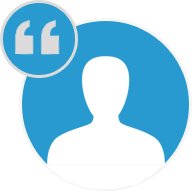 Brilliantly Done!
The app is quick and wonderfully blends into our Sites theme. The print option is really good. The Skype for business integration is really done well. Straightway purchased. Had a few doubts on the app and the support was lightening quick in answering all my questions.
Stephen Bedes
Store Manager and SharePoint Admin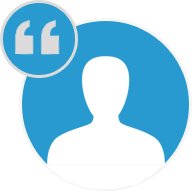 Good application
It's good application but it should be part of Office365, just another view of contact lists.
Umit TAS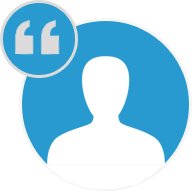 Beautiful App
Hi , Kindly can I use this beautiful App for SharePoint 2013 on premises.
Belal Al Qublan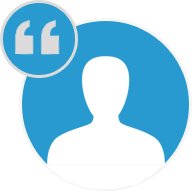 Nice looking app
Nice looking app. Encountered a problem setting it up. Support was helpful in fixing the issue. I wish there are different layouts to choose from. Also, it would be helpful if there are filters like, only show people from certain location, department, title.
Juan B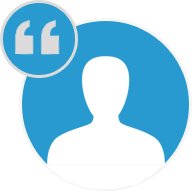 WOW ... how easy is that.
This was a super easy app to install and use. I wish it had a few more options variables ... showing more data under the icon (title, actual phone number), but it works great. Would be more than happy to donate towards the effort.
Samer Khouli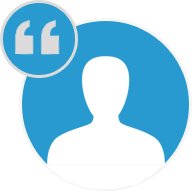 Amazing!
I love this app. easy to run and use. But I can't find all users. Please fix
alan v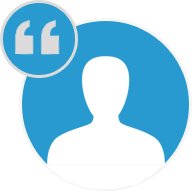 Very sleek and well done
The employee directory is very sleek and well done. This is a nice way to see all people in one place and email, Skype or call them in one click. I like how the search narrows the results as you type each letter. The ability to remove unwanted users is useful. Excellent app.
Christine Mazur
IT Support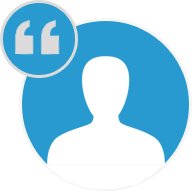 Great App!
Works as advertised! Superb features!
Frederick Comin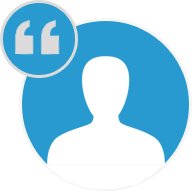 Great tool
The Employee Directory Enterprise App is a great tool for our college. And the tech support people have been wonderful with helping us to configure the settings to our exact specifications. Thank you.
Noelle Vaughn
Intern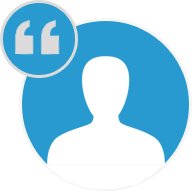 Great application
This application is exactly what my municipal customer's needed. Keep improving it guys. A quick suggestion; Can we have the integration to AD for the photos added? I only see User Photo, Outlook and SharePoint.
Nkululeko Silimela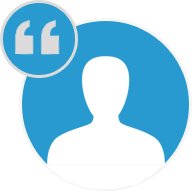 Nice looking app at an affordable price!
Our organization had been on a lookout for a user directory. Our search really ended when we saw this plugin! I think we would straight away get this rolling on our Intranet. Despite its limitations, it still is the best thing around!
Jeremy Tepts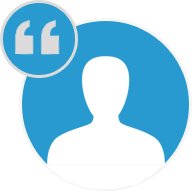 Nice Job !
Nice Job ! I am really very happy to use this app. It's a perfect app for my organization. This is very simple and useful app. Support team doing nice job they respond quickly. Thanks Team!
Larry C. Hunter
IT Manager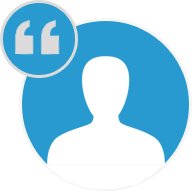 Wow is all that I can say!
I really love the way app blends into our site's background and offers so many themes. Colors and background can be changed effortlessly. Huge customization and filtering options. Wow is all that I can say!
Edward Gilliam
SharePoint Admin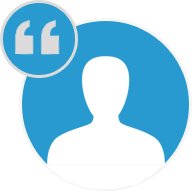 Works straight out of the box
A Great add-in. Support from the team has been lightening quick. Works straight out of the box. So many customization options. Thanks Beyond Intranet Team
Phil Simon
SharePoint Admin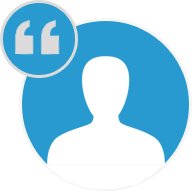 Amazing Add-in for SharePoint Intranet
This superb add-in allows to do so many customizations, I used the 'Employee Directory Enterprise Plus' version. It has every feature that you could think of. Quick employee search, different views to choose from, customizing theme, making skype calls, sending emails, starting a chat, viewing the online status of employees and what not. So many things in just one Add-in.
Alex Anderson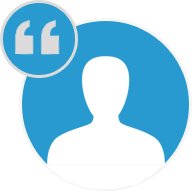 Thanks Beyond Intranet Team!
The app has all the features that we needed in our SharePoint site. We have been using this as a people finder in our Organization. Must say that this has fulfilled all our Expectations. Zero configuration setup and effortless experience delivered smoothly. Thanks Beyond Intranet Team!
Flynn Pren
Senior Office 365 Administrator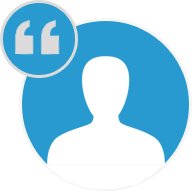 A great one time purchase of Enterprise version
We looked at the pro version and were looking towards the enterprise version. Our company did not want to opt for a subscription and hence requested the development team for a 1 -time purchase price for the Employee Directory. And here we have. This is an awesome experience, not just with the App but with the development team as responsive as this, We are delighted with the customer service!
Hazel Christensen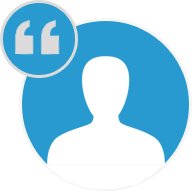 Step ahead of the rest of the apps in the league!
Nice support from the team! I am in love with this app. Nice search! My entire People directory at my fingertips. What I love about this app is the integration with Skype for Business. A step ahead of the rest of the apps in the league!
Henry H. Gell
SharePoint IT Department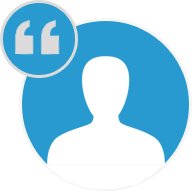 Nice Add-in with one time price for unlimited number of user
The Add-in is very useful and comes with $299.99 one time fee for unlimited number of users.
Samuel James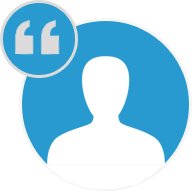 Fully featured trial!
The best part of the add-in is that we've tried this and it just works. As advertised, ZERO effort setup and our data is already populated. Magical experience . Has become an integral part of our SharePoint intranet straight away.
Simon Krom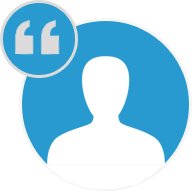 Zero effort setup and easy to use
Brilliant plugin to have on our home page. Zero effort setup and easy to use. Our company is huge and we need to get in touch with employees on phone and email almost every next minute. Has helped save us a lot of time, since this has 1 click email and skype buttons. Thanks team for a wonderful piece of software.
David Huntington
IT Administrator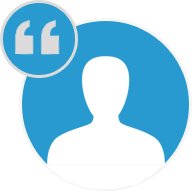 Nice options for configuration
A great people finder. Nice quick filtering. Effort setup. Nice options for configuration as well. Happy Refreshing Experience!
Ewin Moore
SharePoint User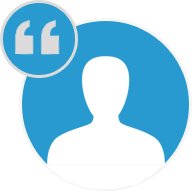 Good People Directory.
Our client was on a lookout for a readymade people finder, instead of spending time building it. This app somehow fits well, but the theme and color options on it, has perfectly helped us blend the app with our site. Happy with its lightening quick performance !
Radim Dostál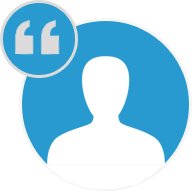 Worth the money!
Works effortlessly ! Worth the money!
Mano Blems
SharePoint Admin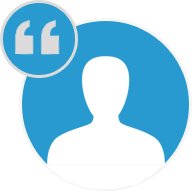 Works smoothly!
A great product. A must have for every SharePoint. Keep up the good work
Jimi Henriks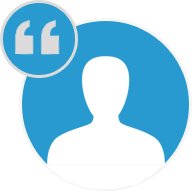 Recommend with all stars
Zero effort directory! A great people finder, with great theme options. Became instant hit in our Organization. I really like the print option Recommend with all stars
Bobby Mendal
Government IT Consultant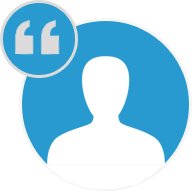 Great Work !
Great Work ! This is very nice app. I am very impressed by the features of this app like different views to see the Employee, fast Searching filter, Change the theme and Configuration part is easy and simple. Thanks Team!
Bobby S. Rivera
IT Admin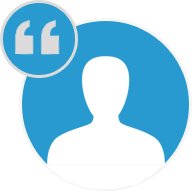 Worthy product!
The product is as advertised. Something worth having on our SharePoint site. The team is really responsive and has handled all our queries. A delightful experience Thanks Beyond Intranet Team!
Terry Parrish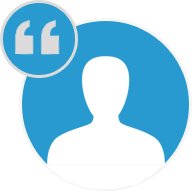 A great utility tool
Our search definitely ended when we saw this product in the app store. The latest versions and upgrades have really been very impressive. Thanks for an awesome product with almost zero setup configurations.
Greg Quinn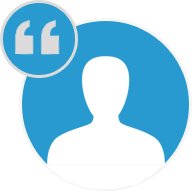 Great customization options
Great set of features, different layouts like Cards, Icon and List view. Technical support from team is Excellent.
Nancy Smith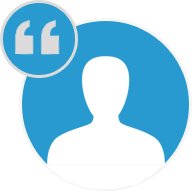 Highly Recommended!
A great set of features they have added in this version! Thanks team. Highly Recommended!
Wilfred Mels
SharePoint Admin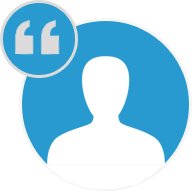 Quick support
Easy to install and great to use plugin. Liked the quick support I received for the product.
Kimberly S. Osborne
Senior Company Admin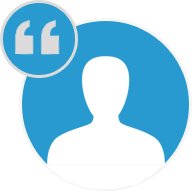 Love the way the themes work
I really liked the apps mechanism to adapt to my master page and layout after changing the theme in the configurations. Thanks development of Beyond Key Team.
Cheryl G. King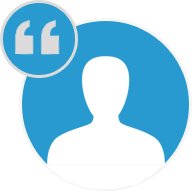 Nice looking app with customization options
I really love the new cards layout on the app. Have been using this for a quite a long time now. Cant thank the team enough
Lewis Bird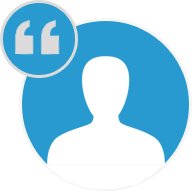 Found a great product
Honestly a great product. Our company has a huge database of Employees, and this app has done above our Expectations. I really like the card view that has the integrated Skype for Business presence. Great support from the development team too.
Alston Adams
IT Manager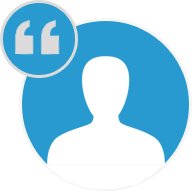 Definitely worth a trial!
Nice add-in with good options. Definitely worth a trial! The free version only onboards 5 though! Thinking of buying the paid one.
Andre Flexon
IT Admin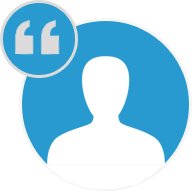 Fast to respond and quick to find the problem
I emailed an issue yesterday and heard back from support within a few hours, they actually arranged a webinar very early in the morning which was a huge help. Support logged onto my PC and found the problem within a few minutes. Very knowledgeable and courteous. I'm very happy with the software and now I'm happy with the support!
Alicia Summers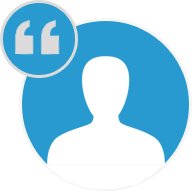 Works great
App Works exactly as advertised. With Great options to personalize and re-brand the app with our company logo and colors. This is definitely a winner in its category.
IT Administrator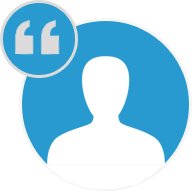 1 fit for all announcements
We use this product as an app part for almost all our HR Announcements. Is really easy to use and configure. Best part is that we could try it out for free and then purchase it!
Adam Mils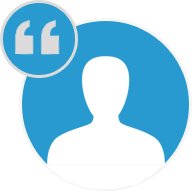 Great Customizations
This tool looks amazing from the moment its installed. Huge customization and templating options. Thanks for the xperience!
Yogolov Mutzoki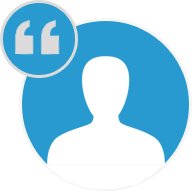 Nice utility to have
The HTML editor with live preview enables me to use this app for almost every section on my page. All my announcements and events are showcased smoothly.
Henry Olgone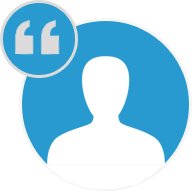 Nice app
Nice app with a lot of templates to choose from. We in our company use this app for all our Events, celebrations and at the End of the Month for our awards and recognitions.
Kim J. Bosh
SharePoint Engineer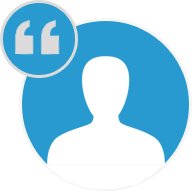 Highly recommended!
After going through a lot of free options, our company finally decided to settle with this one. Has lot of templating features, was tricky to setup, but the support team was helpful and lightening quick in responding. Highly recommended!
Jonathan G. Dittmer
SharePoint IT Admin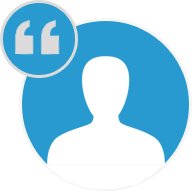 Wow!
Nice little app with a lot of Customization options. Makes the app widely usable. We've been using it for a while now. Regular updates to this app has made it feature rich and bug free. Wow !
Luca Y. Fitzgerald
SharePoint Product Owner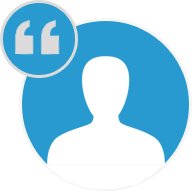 Nice app that is put together
Great App to bring life to our home page. We have been using it for all our events and recognitions. Thanks Development team for this app!
Madeleine K. Starr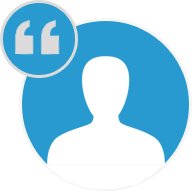 Great app with lots of customization options.
The best part I've liked about this app is the number of options to customize. Thanks Team for a great experience.
Evelyn E. Johnson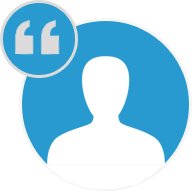 Plugin works instantly!
App works seemlessly out of the box. I really like the configurations on it. Can integrate my existing calendar.
Henry Flok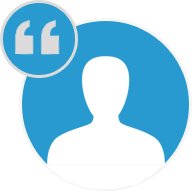 Love the way it works!
A Lightening quick plugin. Really works as advertised. 5 stars for it !
Dave Jacks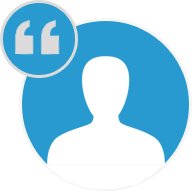 Nice options!
The theme change option on the plugin is great. Purchased it straight away and that removed the ads!
Noah Addison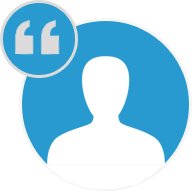 Awesome Events Timeline
Awesome looking with my site pages, Working smoothly and easy to connect with event. Wow.....
Donna Miller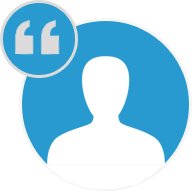 App works like a charm!
Great option to connect to existing calendar. The colors are beautiful!
Dave Edwards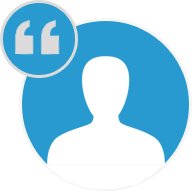 Nice App!
Great app and easy to use. Really love the live tiles editor. Thanks team for the support available !
Kieran Marshall
IT Support Specialist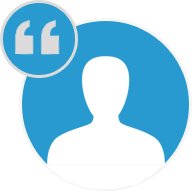 Great Features !
Beyond Intranets Metro Tiles, is a prime version of a UI editor that can exist on SharePoint. Within minutes you can create, user specific tiles and then group them for different sections on different pages. Thanks!
Persis Ibrusi
SharePoint Content Specialist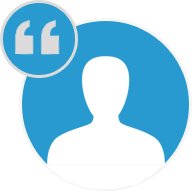 Great Support
Nearly perfect! Love this app. Easy to use! Love the drag and drop feature.
Ivy Jones
IT Admin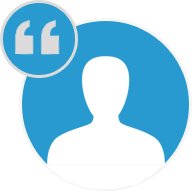 Nice Looking Addin
A great tool to have it on our SharePoint. We were using the free version since its early release. But then needed a few features, the developers immediately published a plus version for app. I am really happy to see the paid versions features. Thanks Team
Steven o Keefe
Service Delivery Manager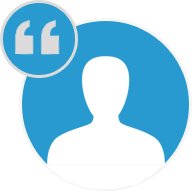 Excellent App
Easy to use. Sorting and drag n drop features provide great ease while working with it.
Nancy Smith
SharePoint Architect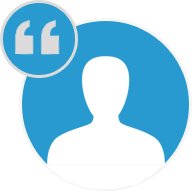 Nice free add-in
Despite its short comings, this is really a cool add-in. Understandably a free plugin can not have everything. Paid versions surely cover everything our Organization needs.
Stuart Abott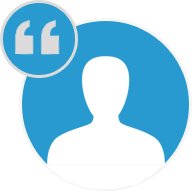 What a free give away!
I have a lot of suggestions for the pro version. But I still love the free app! Excellent utility to have it on all our sites.
Lucaso T. Biermann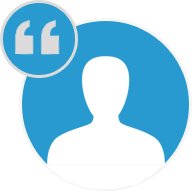 Great free app
I really loved the way the app works. But I love the pro version more.
Louis Harris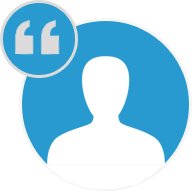 Waiting for the Pro Version
Cant order the tiles in this version. Hoping that the pro version provides the feature.
Henry I. Hogg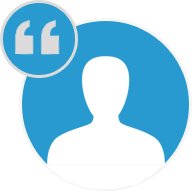 Office 365 - Need ordering of tiles
Wow, such an easy to use product that works like a charm. I could create my home page in less than an hour using the tiles. Great product. But there is no ordering of the tiles. Looking forward to see a Pro Version with more features
Kristina D. Avila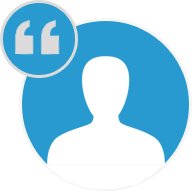 Interesting to see the variety
Honestly a great plugin to have for free. Can their be a pro version to this, having the ordering functionality? Something like drag and drop? Would be happily ready to pay for it.
Elizabeth M. Hoyle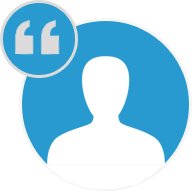 Wow!
A great analytics tool
Elizabeth M. Hoyle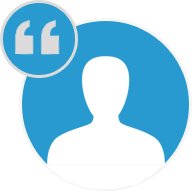 Definitely a league apart !
Wonderful utility app to add. Really easy to configure. I love the filtering option here.
Kimberlie Mabon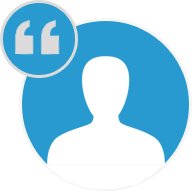 Brilliant Stuff - Amazed to see the variety of tiles
This app does more than what it has displayed. Wonderful support by Beyond Key. Hoping to see more. Appreciate the effort. Highly recommended.
John Bradshaw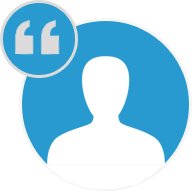 Great App and Support
Hi Just purchased this app and our company staff love it, easy to use and the support second to none.
Gary Fielder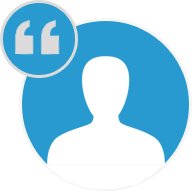 Fits in Nicely
The drag and drop feature allows me to quickly configure tiles. We have different tiles for Accounts, HR, communications, Operations with different colors and backgrounds. Instantly became a fit in our organization.
Bradley Mayert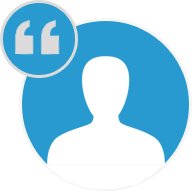 Cool App
Love the collection of social icons available. Great ease to change tile images, tile size and other features. Excellent plugin.
Rose Adams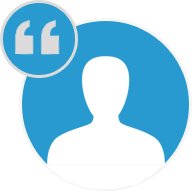 Great App
Maybe MS should of done what these guys have done and write a version of their "Get Started with your Site". Obvious really!! The road map looks like they have some cool stuff coming down the line! Thanks Beyond Intranet Team.
Lucas B. Krause
German SharePoint Admin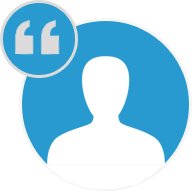 Brilliant App to have on our Home page
Brilliantly done ! Awesome support to back it up.
Howard Gomes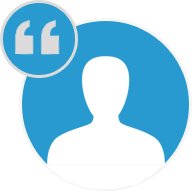 Excellent app, brilliant support It works perfectly with just a few clicks. Updating the tile images, tile size and other
Excellent app, brilliant support It works perfectly with just a few clicks. Updating the tile images, tile size and other features are easy. I love collection of Icons which is easy to implement on tile.
Julie J. Nixon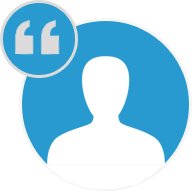 Great plugin and support
Commendable app experience and support is highly knowledgable. Thanks team for the app.
Jane Flime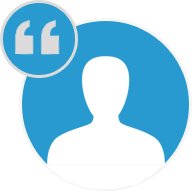 Easy to use app
Great plugin to have it. Easy to operate and manage. REally loved this app. Thanks team for the app.
Barbara S. Book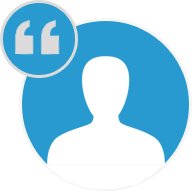 Fantastic App
Nice looking app to have on our SharePoint site. I really love the variety of Tiles available. Nice support too.
Henrik Jensen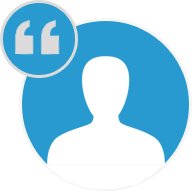 Great looking app with the default sets
The provides 3 beautiful sets of tiles predefined. The app works flawlessly. Really impressive. I love the ordering feature that has been made available in the Pro version.
Louis Harris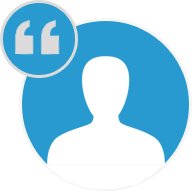 Great experience with the ordering feature
We had used the free version till now and always wanted to change the order of the tiles. With this feature the drag and drop to order the tiles has been an effortless task. Thanks beyondkey
Jeremy Bray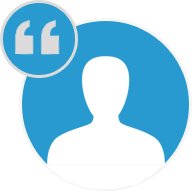 Happy to see refreshing support!
A plugin to straightaway start our Intranet with. Happy to purchase it and use it straight away!
Mellisa Kibs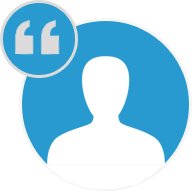 Easy to go itsy bitsy plugin!
Is simple and works! Not many features but, works great out of the box. Well-documented instructions, good compatibility with our Existing data ! Well try it out for free ! Buy if you like :-) Happy to start our intranet !
Jake Robs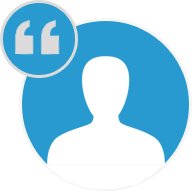 Does exactly what it promises
As advertised. Great product and amazing support
Jacqueline R. Mueller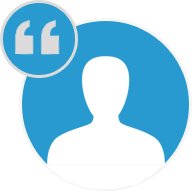 All-in-one
I discovered this app having reviewed a couple of other similar apps on the SharePoint store. This one was by far the easiest to grasp and integrate into our site. We simply did not have a lot of time nor resource to spend on working things out. Having said that, I was particularly pleased with the speedy responses to my queries *AND* the willingness to incorporate additional features. All-in-all I have no hesitation in recommending this app and the vendor
Sylvanus Currie
Business Services Analyst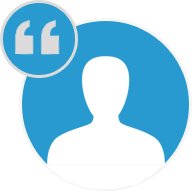 Excellent
Hi, Very Very good application. And thanks to the support - I had a problem and the team solved my problem in a very short time. I really appreciate (Thanks to Mr M.S.) Thanks all.
Cédric BIANCONI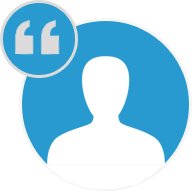 Excellent Customer Support
I needed additional customization through the RSS Viewer and the support team guided me through every step of the process. Very knowledgeable and easy to work with.
Cameron Dunn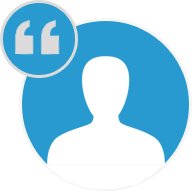 They know their Customers
I appreciate the support I got from Beyond Key. Keep doing what you are doing for us. The way I am customer oriented joining your team will be a dream come true. You are a good partner that Microsoft have. The app is great. I couldn't get a yellow theme. I would make it complete. Thanks guys!
Kelebogile Serunya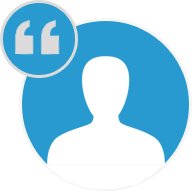 Ability to TAB in multiple Feeds
The feature I enjoy most is the ability to have multi feeds as tabs. It saves on precious workspace. Effective RSS APP with effective support from BeyondKey. Keep up the good work and thank you.
Johann Rabe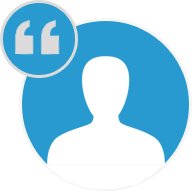 Best RSS viewer out there
I have tried many RSS apps for SharePoint, this one great options for configurations that will blend into your site nicely. I had a question about that app, Beyond Key support was on the phone with me the next day providing a solution!!! Support like that is unheard of now a days!!!
Matt Williams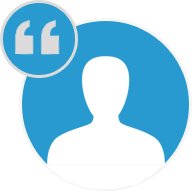 Best customer support
Forget about the product.... Beyond Key has the best customer support in the business. Even with this being a free app they gladly remoted in to view the issue I was having making customization, and even contacted Microsoft support on my behalf to get the issue resolved. Seriously great support!
Travis Sylvester
Director of Operations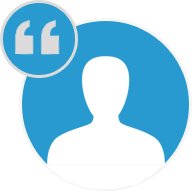 Recommended!
I couldn't install the app on my on-premise SharePoint 2013, and after the customer support of Beyond Key everything worked fine. The app is very good They were responsive and very eficiente. I recommend Beyond Key! One suggestion - choose language (in my case Portuguese).
Maria José Teixeira
IT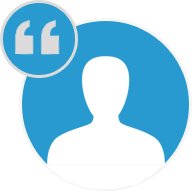 Excellent Customer Support
Our company needed the ability to view RSS feeds from internal sources rather than external. Since this app was written for external feeds the Beyond Key programmer recoded the app to meet our needs. Their customer support is excellent and their responsiveness and understanding of what we wanted was top notch. We highly recommend Beyond Key!
Christine Mazur
IT Support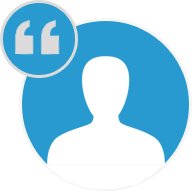 Awesome product even better support
I installed an older version of this app and ran into some problems with it. This led me to try every other RSS feed app in the store before coming back to it because despite the drawbacks it was still the best for multiple feeds. I decided to email support to see if they have options to add functionality such as scrolling and having the feeds show a preview by default. They immediately emailed me back with an updated version of the app that worked perfectly for me. Awesome product, easy to set up, and it just works, thanks Beyond Key! Eric
Eric Johnson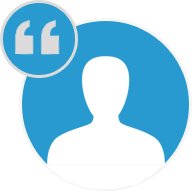 Neatly done. Love this plugin
After the free one came up with ads, our company had to look out for another version. Gladly this was already available. I really love this version. Nice robust application! Supports 10+ feeds at a time. Our home page has 10 feeds on our home. All of them work really well! Works out of the box straight away. Thanks team for the wonderful plugin.
Nancy Parkar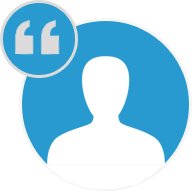 Great News plugin.
The best part of the add-in is that we've tried this and it just works. As advertised, ZERO effort setup, We really love the New York Times and Sydney Morning Herald news. Our SharePoint intranet was red theme based, we initially did not like the colors, but the support team helped us changed the color theme which was already available in the Pro version of the add-in. Thanks for the excellent support.
Jeremy Bulls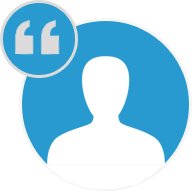 Refreshing Experience.
Looks simple yet so powerful. We are using this as half of our home page section. Works with 5 different feed sources. Is a supercool add-in! Thanks team!
Philip James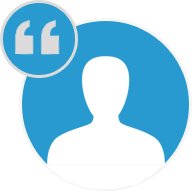 AD FREE NEWS ! Finally
After the free version was introduced with ADS, our company decided to remove it from our home page. On searching for alternatives, we found this as a perfect replacement for the free one! Thanks Team for this.
Rwabyoma Herman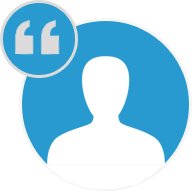 Thankfully no ads !
After the introduction of the ads in the free version, our company decided to move to the pro version. This version is as promised! Truly PRO!
Ana Vostrok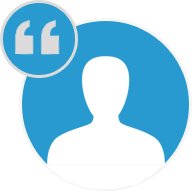 Nice little Utility.
Easiest way to integrate Live news from round the globe into our Home page. Both the Web parts are really Good!
Jonnah B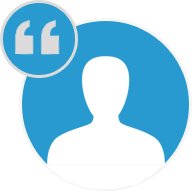 Great RSS feed App
Great RSS feed App, have had really good assistance from their support people too as I am a novice to setting these up, overall I am very happy with the App and its functionality.
Steve Edwards
Marketing manager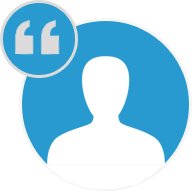 A great extension of the free version
We weren't happy with the way the free version looked. It was still a couple of years behind considering the new UI's that are coming up. This app has met all our expectations.
Ayden Baird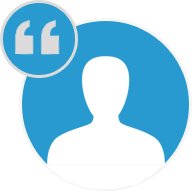 Wow !
Wow ! A refreshing change to the free one. I am so impressed by the quality enhancements that have come on this version. Worth every cent !
Stefan Holmes
Senior SharePoint Administrator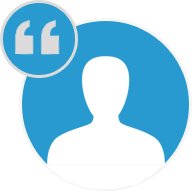 Great Features!
Definitely better than the free version. Has all the features that were in the Free version + the extra charm that was lacking. I am planning to migrate soon!
Robert V. Mills
SharePoint Developer and Architect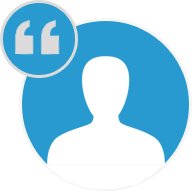 Great App!
Really happy to be able to download this for free, and looks really good. This app really helps you to organize your task. The support team was very helpful and efficient in helping me to set up. Definitely would recommend this app.
Rachel