This website uses cookies to ensure you get the best experience on our website.
Microsoft Power Platform x Automation The Perfect Bond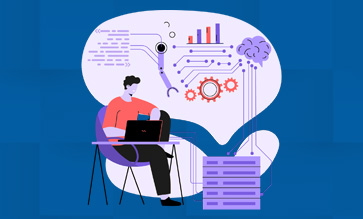 Reduce errors and save time by using the Power Platform to automate bond-related processes. Leverage Power Apps to create custom applications, Power Automate to handle all repeated tasks automatically, and Power BI to examine performance data and make powerful, informed choices.
The Power Platform's low-code tools will allow you to create solutions tailored to your unique requirements and streamline several processes, resulting in greater productivity and sounder judgment. Download the eBook to see the ultimate capabilities of the Power Platform in transforming organizations.
Download the Free Microsoft Power Platform eBook
Customer Stories

Customer Reviews

Definitely worth a trial!

Nice add-in with good options. Definitely worth a trial! The free version only onboards 5 though! Thinking of buying the paid one.

- Andre Flexon

IT Admin

Fast to respond and quick to find the problem

I emailed an issue yesterday and heard back from support within a few hours, they actually arranged a webinar very early in the morning which was a huge help. Support logged onto my PC and found the problem within a few minutes. Very knowledgeable and courteous. I'm very happy with the software and now I'm happy with the support!

- Alicia Summers

Works great

App Works exactly as advertised. With Great options to personalize and re-brand the app with our company logo and colors. This is definitely a winner in its category.

- IT Administrator

Blog

eBooks
Let's Discuss Your Project
↑