This website uses cookies to ensure you get the best experience on our website.
Why Modern Data Warehouse is vital to an organizations' success?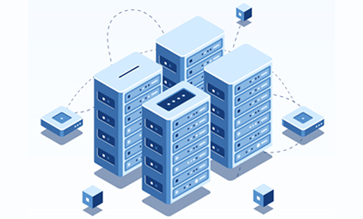 Modern data warehouse is an invaluable tool for organizations that want to integrate and organize data to make faster, smarter decisions.
Tech teams appreciate how they can combine cloud computing, data modeling, and business intelligence into a cost-effective and scalable solution compared to traditional Enterprise Data Warehouse (EDW) solutions.
If your organization wants to leverage your growing data records, then modern data warehouse is the answer. Check out the Modern Data Warehouse eBook to learn more about how to use this solution today.
Download your Free Modern Data Warehouse eBook
Benefits:
What is a Modern Data Warehouse
Difference between traditional EDW and MDW
Deep dive into Azure MDW services
Quick creation of Power BI dashboards
Customer Stories

Customer Reviews

Definitely worth a trial!

Nice add-in with good options. Definitely worth a trial! The free version only onboards 5 though! Thinking of buying the paid one.

- Andre Flexon

IT Admin

Fast to respond and quick to find the problem

I emailed an issue yesterday and heard back from support within a few hours, they actually arranged a webinar very early in the morning which was a huge help. Support logged onto my PC and found the problem within a few minutes. Very knowledgeable and courteous. I'm very happy with the software and now I'm happy with the support!

- Alicia Summers

Works great

App Works exactly as advertised. With Great options to personalize and re-brand the app with our company logo and colors. This is definitely a winner in its category.

- IT Administrator

Blog

eBooks
Let's Discuss Your Project
↑