 What is a Project Management Dashboard?
A Project Management Dashboard is a data dashboard created to centrally display metrics, statistics, insights, and key performance indicators (KPIs) referring to projects. You can visualize, monitor, optimize, and improve the performance of your projects using this single interface.
Teams using a Project Management Dashboard can:
Create meaningful project visualizations
Keep track of important performance indicators
Produce valuable insights or information that your organization can use to do something.
Overall, the project dashboard acts as a monitoring tool for teams to keep track of what's working and what isn't, and what needs to be changed to meet project goals. What Can You Get from Our
Project Management Dashboards?
To adequately meet your team's needs for data visibility, our project management dashboard includes a number of key features and metrics.
Using project management dashboards makes project planning practical and encourages data quality control. You can gain greater control and visibility into the project when you use a project management program. It is possible to quickly assess project-related data to see what is working and what needs more assistance, so you can take appropriate action.
The most significant benefit of a good project management dashboard is that it levels the playing field for every team. Team members have access to the same data, allowing them to track progress toward a common goal and identify bottlenecks. With everyone having open access to the same data, you can eliminate the frustration of searching for emails and waiting for responses to questions.
You can zoom in on minute details like how much time is spent on each task and who has free time during the day using our project management dashboard. By distributing tasks transparently, fairly, and equally, your teams will have more faith in you and collaborate more effectively.
Our Project management system can also reduce the time and money spent on manual labor. Your organization can use the money saved on hiring and training data entry staff, mistakes, and other costs to invest in what really matters: growth.
With our dashboards, you won't be limited to quarterly or monthly reports because that information is always available. It enables you to make quick business decisions based on facts instead of guessing by reviewing dynamic profit and loss movements whenever you want.
Interested to know more about our Project Management Dashboards and analytics capabilities? PROJECT MANAGEMENT DASHBOARD EXAMPLES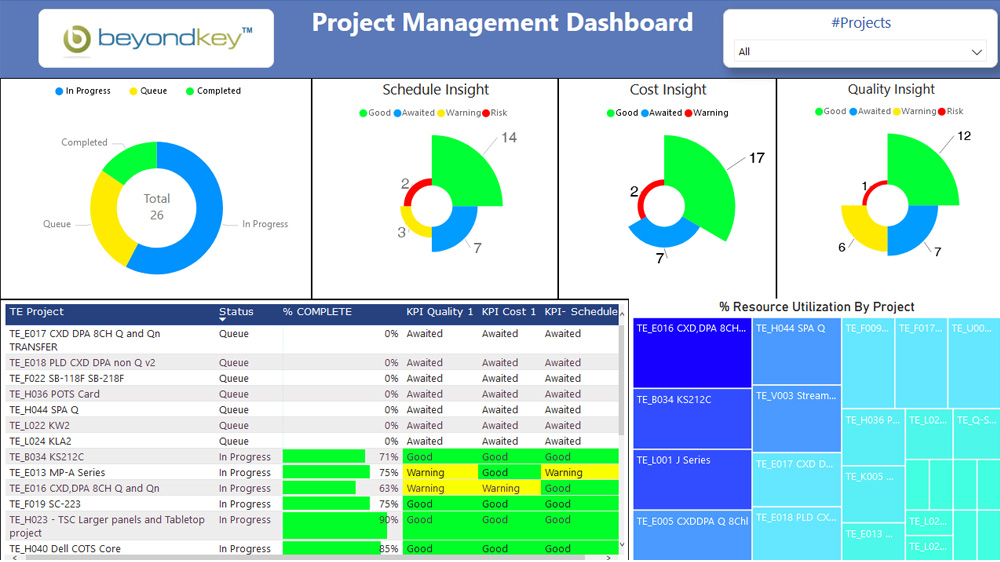 Project Portfolio Dashboard
An overview of the project is given in this report. The number of projects that are "In Progress," "Queue," and "Completed" can be tracked by clients. Additionally, they can track a project's progress based on "Schedule," "Cost," and "Quality." Depending on the project's scope, they can also see the resource.
Resource Summary Dashboard
In this dashboard, we illustrated the number of resources available and billable in the current year's chart. Tasks, billable resources, and resource occupancy are displayed in this report for various projects.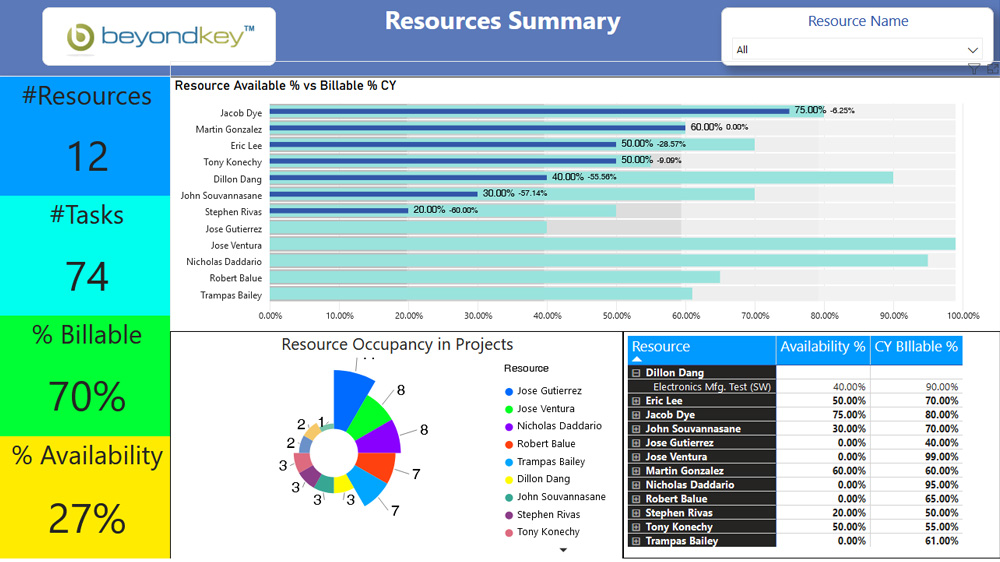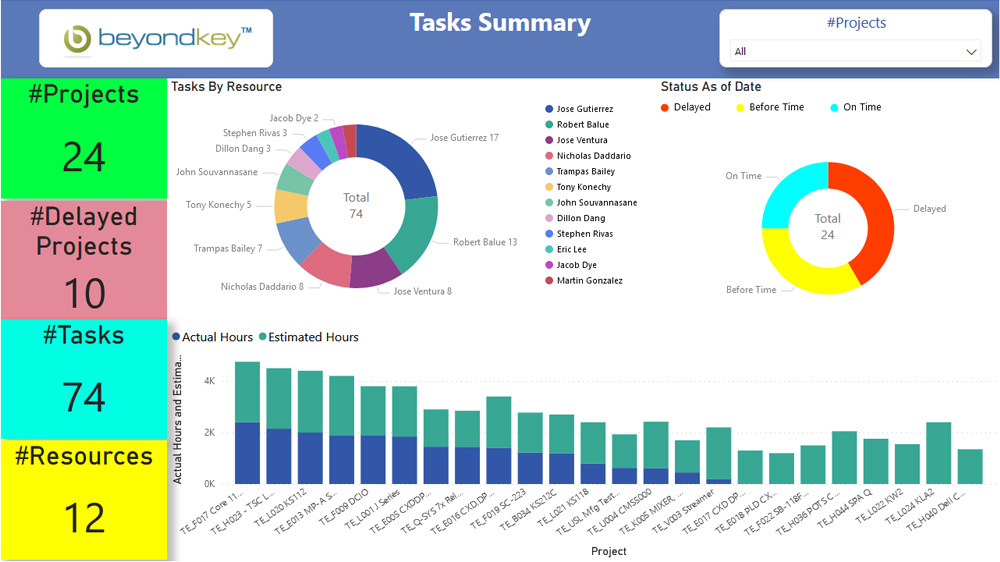 Task Summary Dashboard
The status of ongoing tasks is shown on this dashboard. We can view the tasks that have been finished as well as the time spent on each task. Additionally, it reports how many tasks are started, delayed, and finished on time.
Skills Summary
This report focuses on skills. It demonstrates that in order to upgrade their resources, the average client's skill set needs training. Additionally, it alerts them to which client skills call for additional resources.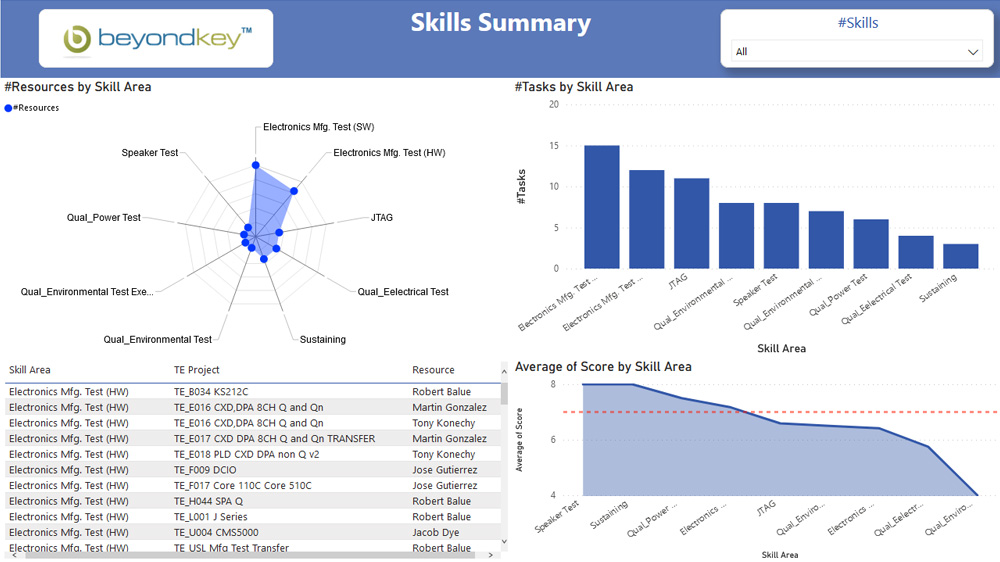 Check Out Our Latest Resources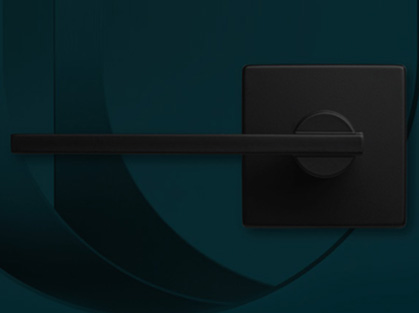 Data performance and Visualization improved by using Power BI analytical services for a US-based manufacturer
View Case Study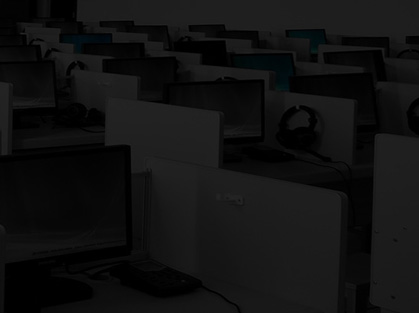 Microsoft Power BI reports developed to manage end-to-end HR analytics, people information and data.
View Case Study
Hire Power BI Consultants
Want to leverage the hidden power of your data and have a 360-degree view of your business?