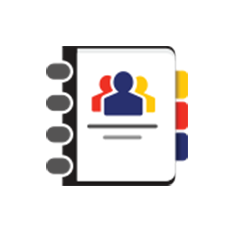 Experience your staff directory with a stunning UI and lightning-fast load time.
Real-time wayfinding

See who's in the office on any given day. Find, connect, and check into desks in seconds. Apply intelligent search to find the desk you need.

Remote Collaboration

Employee Directory updates in real time, see the latest information of your coworkers in a connected workplace. It comes bundled with Birthday Reminder and Organization Chart webparts.

Responsive Layout

Works everywhere your employees are on, it can be accessed from desktop, mobile, and can be customized for touchscreen kiosk.

Connect with Office 365

Employee Directory connects seamlessly with Microsoft environment—Outlook, Microsoft Teams, and on-demand integrations.

Security & Privacy

Employee Directory add-in adheres to on General Data Protection Regulation Act (GDPR) guidelines and hence you can be assured of Security and privacy.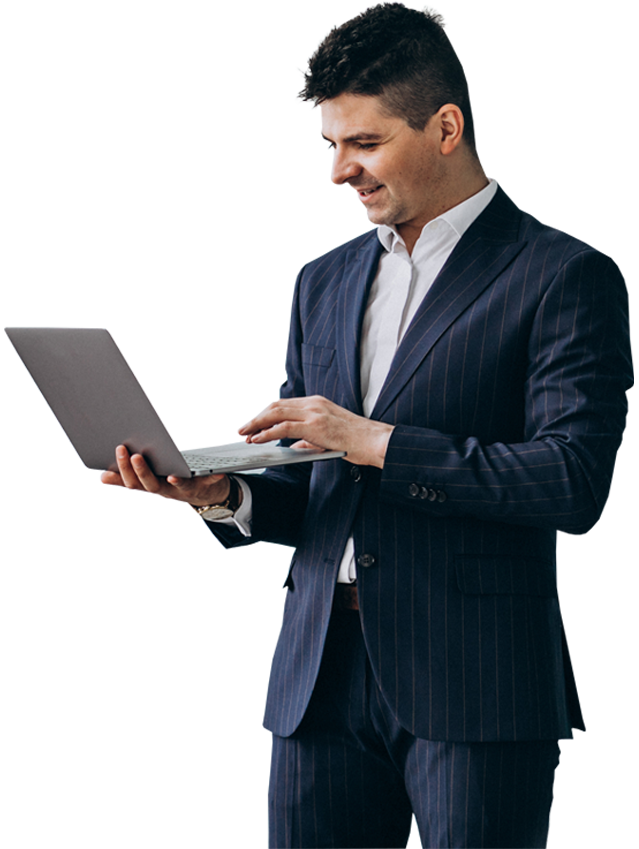 Show unlimited information on profile details.
Simply add fields to your SharePoint user profile list. Add default search on name, location, department and job titles and create custom filters for e.g. you can create filters based on employees' skills. Add employee picture, personal details, work details, certifications, education birthday, work anniversary and associate manager/subordinates to a contact.
Add Preferred languages.
The SharePoint Employee Directory is available in 7 default languages – English, Spanish, Dutch, German, Portuguese, Swedish, and French. Pick your preferred language from a library of 50.
Sync with Azure Active Directory with SharePoint Online Profile Using SharePoint Azure AD Connect
Keep your Employee Directory up-to-date by synchronizing your Azure Active Directory with SharePoint Online User Profiles using SharePoint Azure AD Connect tool.

Connect with your user and data source
Use your SharePoint user profile to access information.
Create custom fields on the cards as you need.
Get a choice of display modes – list or card view.
Integrated with Skype for business.
Connect with your staff by MS Teams, chat or email.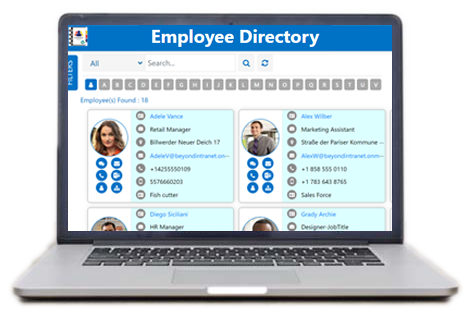 Explore the Pricing!
Get pricing tailored to your organization's needs. Please fill in the details below: We want to know a little more so that we can share a quote based on your organization's custom requirements.
A hybrid workplace demands the best digital experience.
Give your workforce the ultimate employee experience tool. See Employee Directory in action and request customization by scheduling a free demo
Book a Free Demo
Download Add-in