 What is an HR Dashboard?
HR is gradually becoming a data-driven function like many other company departments. With the aid of contemporary HR analytics software, companies and managers can track and predict employees' performance, make better talent decisions, and operate advanced workforce planning. HR professionals can closely monitor the hiring, talent management, and employee performance processes using a professional online dashboard How Our HR Dashboards Can benefit
Your Organization?
HR Dashboards can be a game-changer. It is more than just an automated way to handle traditional HR functions; it provides HR with the ability to make strategic and predictive decisions. Managing workloads with limited resources has always been a challenge for HR departments. Our HR Dashboards will help your organization more efficiently use these resources by providing more accurate insights into your workforce.
Workforce planning is complex as it requires a deep understanding of workplace specificities and needs. But you can manage all your data in one place using our HR Dashboards. You can keep a single, authoritative version of the truth while allowing others to work on it.
Various systems distribute HR data. But HR analytics dashboards make it possible to connect them all and see how retention programs affect employee satisfaction or productivity. You can easily monitor multiple metrics and statistics using HR dashboards. As a result, you can predict which areas of your company need to be improved to maintain high employee satisfaction levels.
Keeping track of your employee attrition rate is essential for understanding where your company stands on candidate retention. With rich workforce analytics, you can identify attrition risks and take preventative measures. Also, you can determine what issues need to be fixed to keep your employees.
Human and subjective metrics are probably the most difficult to measure. Interviews, feedback, and applicants' experiences are all dynamic data that must be collected and acted upon correctly. Once you do that, you can hire candidates for the correct positions and decrease turnover over time.
Know your staffing resources and be updated on hiring requirements. By providing training, skill evaluations, or compensation, you can encourage career development among your workers. Utilize modern HR analytics to determine the worth of your staff and interactive dashboards to improve business performance.
Having a transparent and well-known system may cause an organization's HR department to pay greater attention to it. The HR dashboards can assist you in monitoring all the trouble spots in your company. It's not only about finding mistakes and problems in your business; it's also about how you handle them after you've identified them.
Want to see our HR Dashboards in Action? HUMAN RESOURCES DASHBOARD EXAMPLES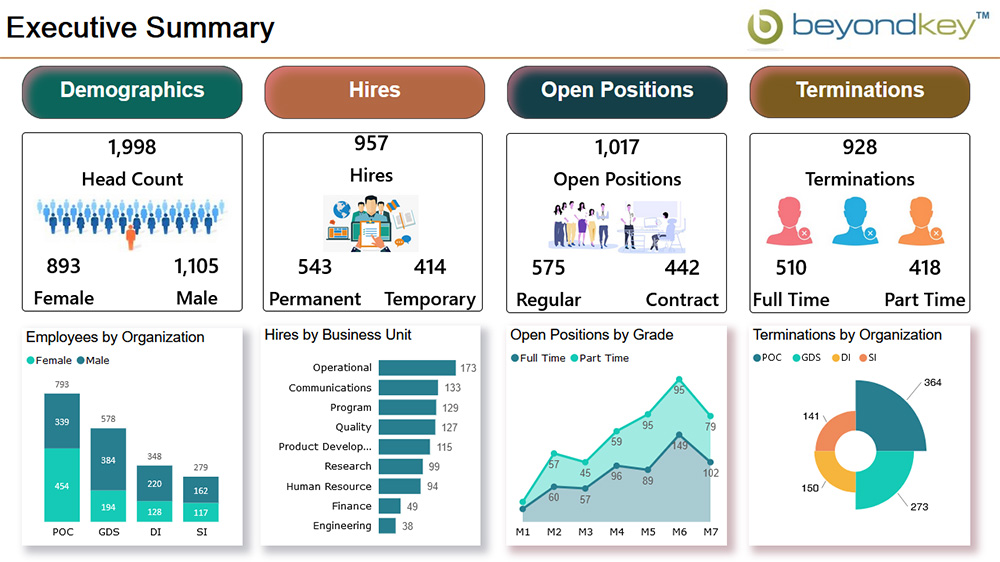 Executive Summary Dashboard
An Executive Summary dashboard displays the key performance indicators (KPIs) that organizations' top management need to run an enterprise effectively. It highlights all the data based on demographics, hires, terminations, and open positions in a visual and graphical format and can review quickly.
Overview Dashboard
This dashboard visualizes all the data related to the company's workforce, finance, departmental work, and information related to the time spent in the organization by the employees. It also gives detailed information related to average experience, age, salary, etc.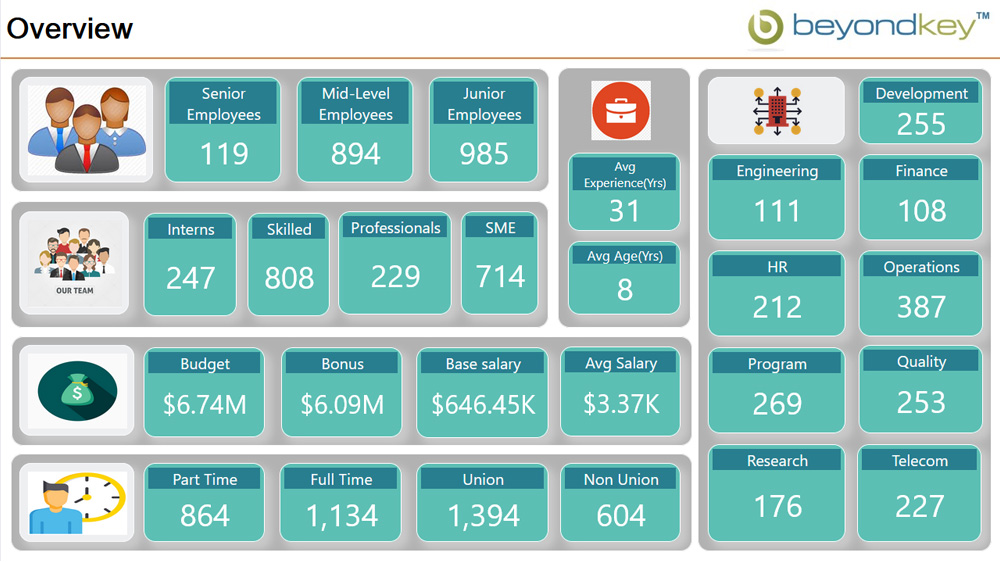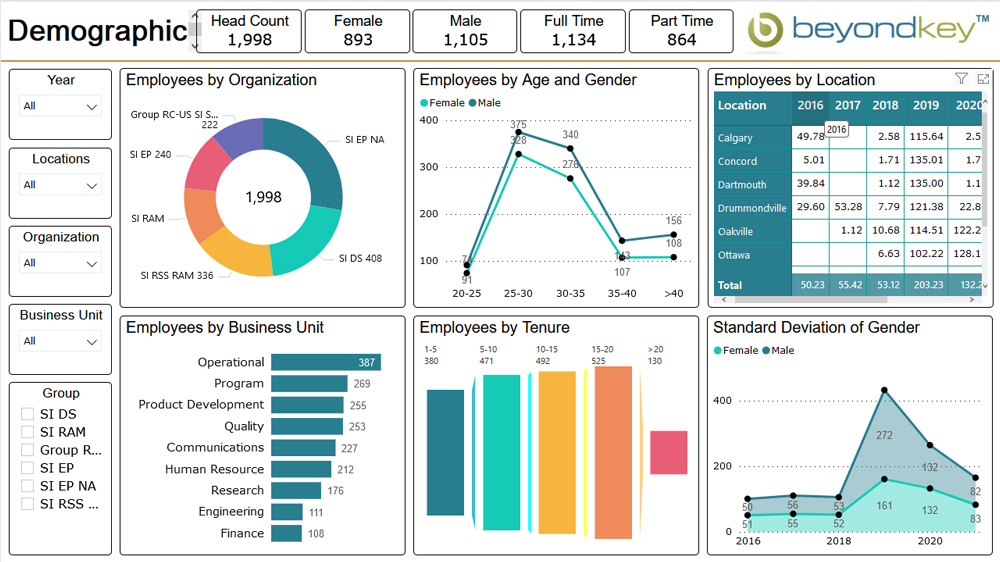 Demographics Dashboard
Human Resource Professionals must have a deep understanding of their staff's demographics if they are to maintain a varied and balanced workforce. This dashboard helps analyze employee data based on tenure, designation, job function, department, location, and the distribution of gender and ethnicity.
Diversity Dashboard
Diversity dashboard, also known as Diversity and Inclusion dashboard or Diversity, Equity and Inclusion dashboards, assist HR teams in visualizing key performance indicators (KPIs) that evaluate the success of their DEI strategy, such as organization type, grade, employee group, terminations, business units and metrics on company culture.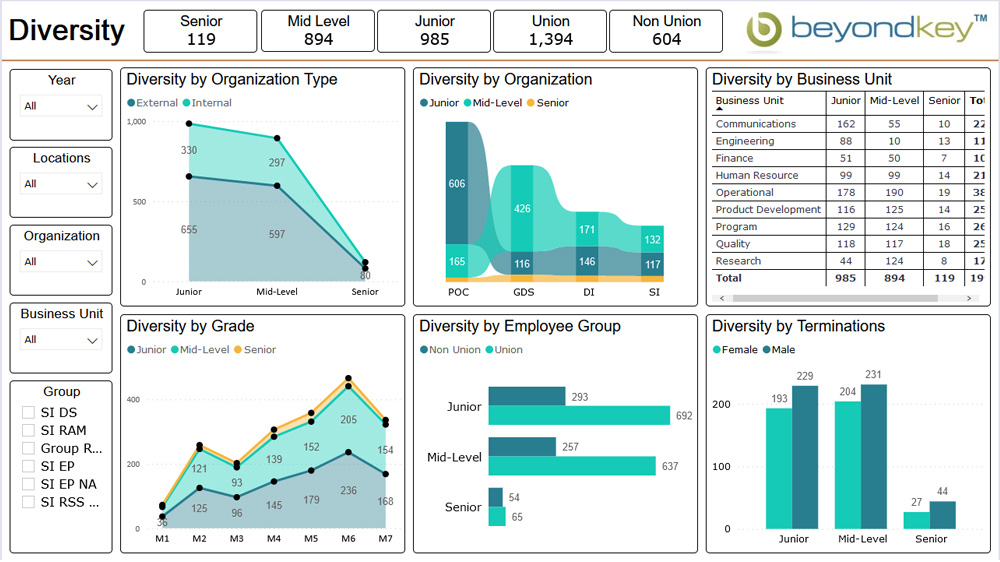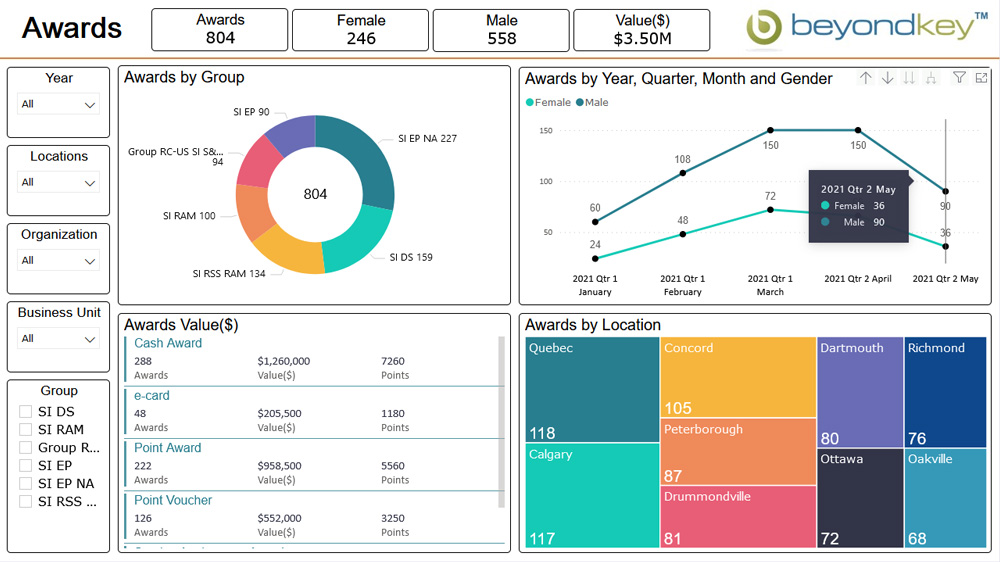 Awards Dashboard
This dashboard displays the various honors each team has received. On the dashboard, you can find information about annual performance along with award categories, awards by location, awards by group, awards value, and award awards by year, quarter, month, and gender.
Open Positions Dashboard
In this dashboard, a variety of categories can be selected to display open positions information, including open positions by the organization, business unit, grade, job function, position, and diversity.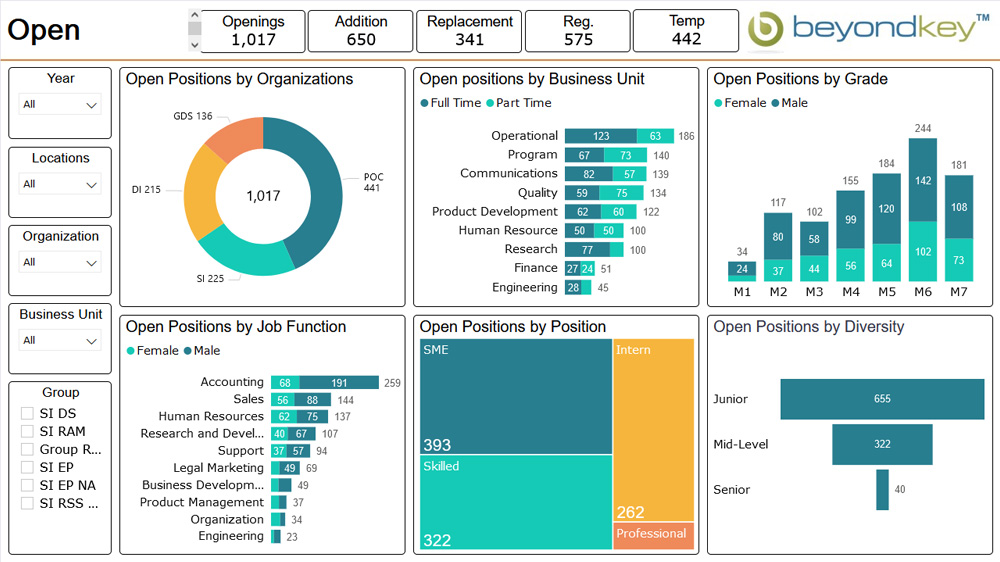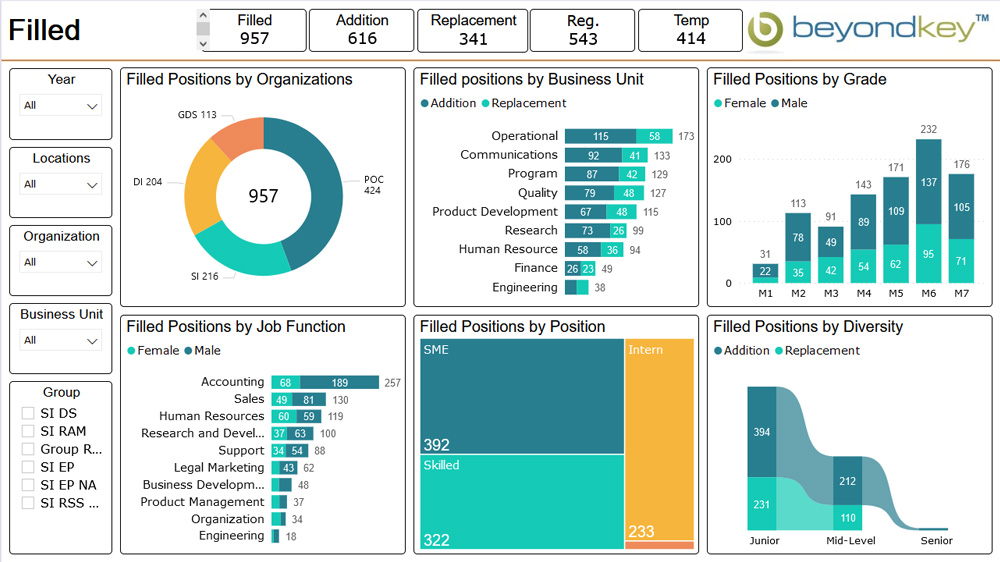 Filled Positions Dashboard
This dashboard includes additional roles filled by organizations, business units, grades, job functions, positions, and diversity, in addition to how positions are filled within your organization.
Terminations Dashboard
The workforce performance of the employees is the main emphasis of this dashboard. You can analyze employees' termination data by grade, age, organization, position, business unit, and tenure. With the termination's dashboard, you will get a broad understanding of your staff's circumstances and working conditions.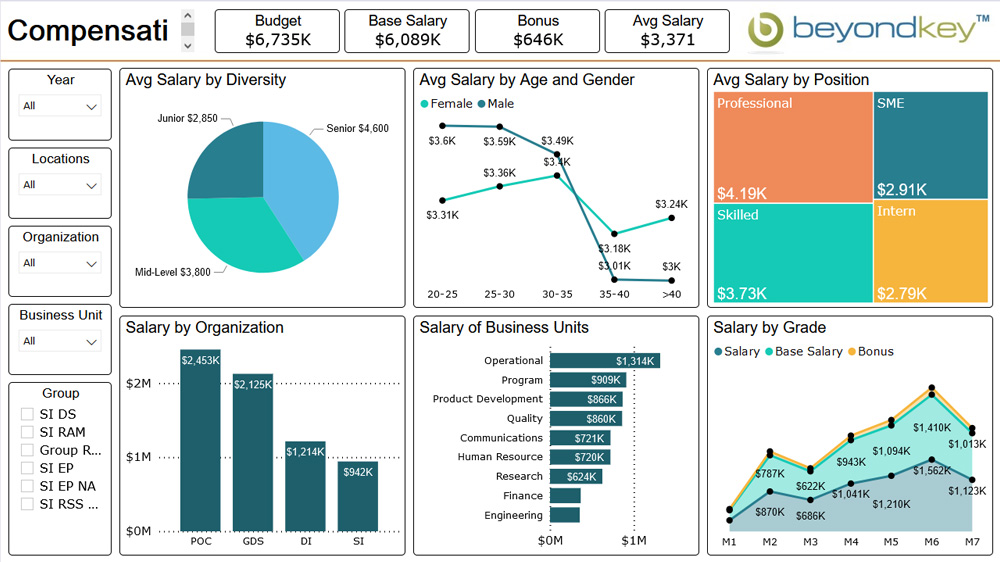 Compensation Dashboard
This dashboard provides an overview of your company's employee compensation costs. A visual representation is displayed of the average salary of employees by diversifying their ages and genders, their positions, their organizations, their business units, and their grades.
Hiring Dashboard
This hiring dashboard offers a broad overview of a company's hiring procedure together with significant HR KPIs and indicators. You may find out the number of open opportunities, the number of candidates for those positions, and comprehensive application information in one location. It analyzes the hiring data by location, organization, business unit, age, grade, and month.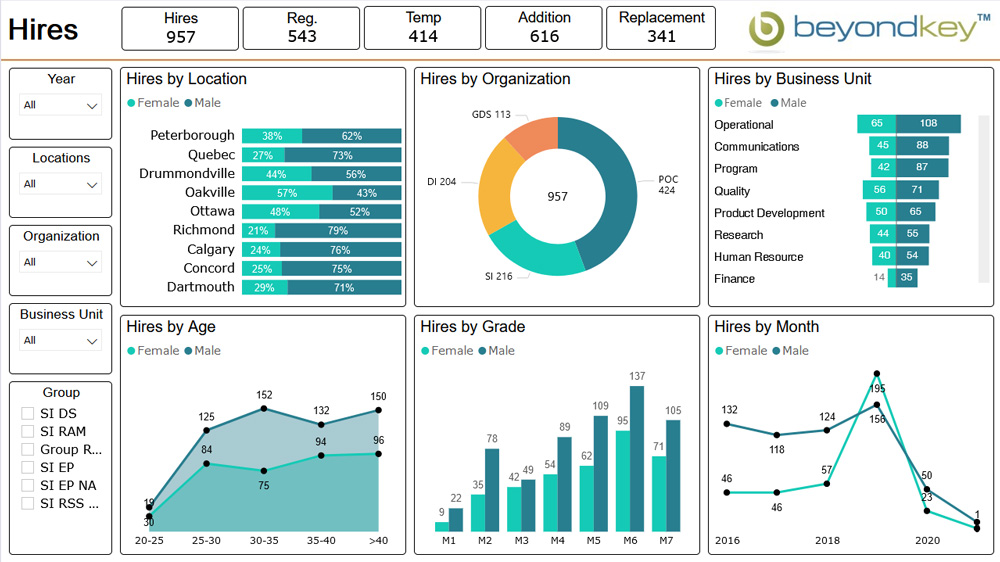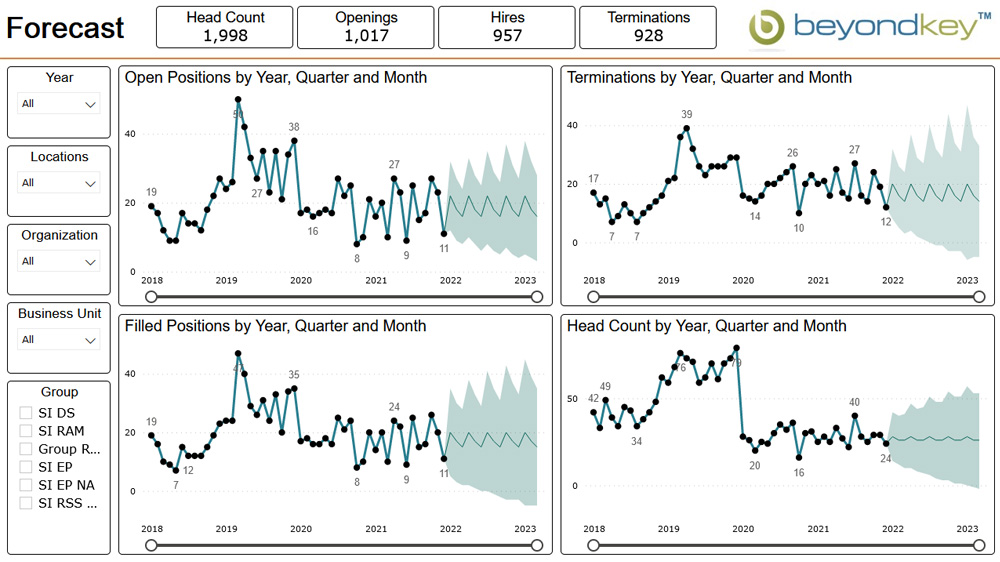 Forecasting Dashboard
This dashboard showcases the estimation of upcoming open positions, terminations, filled positions, and head counts, including the number of workers and the kinds of talents that are required. With the help of this, you can predict the employee attrition rate in organizations.
Check Out Our Latest Resources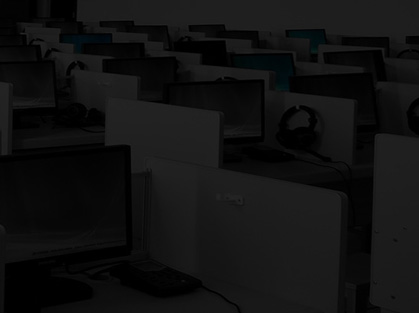 Microsoft Power BI reports developed to manage end-to-end HR analytics, people information and data.
View Case Study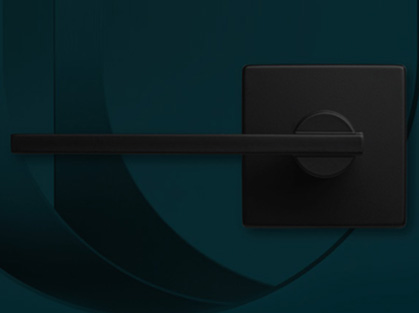 Data performance and Visualization improved by using Power BI analytical services for a US-based manufacturer
View Case Study
Hire Power BI Consultants
Want to leverage the hidden power of your data and have a 360-degree view of your business?